'Tis the Season
The most wonderful time of the year has begun.
That's right.
Merry Christmas, Titans!
But it's early November, some might say. Christmas is a month and a half away!
You shouldn't worry, OCD Christmas decorators. Society won't pay attention to those small, lost voices that argue common sense. That argue it is way too early for grandma to get run over by a reindeer.
We still need her for Thanksgiving.
Commercials, companies and media channels don't care what time of the year is. Don't care that Halloween just ended and Thanksgiving is still two weeks away. They're too busy entertaining the visions of money dancing in their heads.
Christmas in July? It's becoming a reality.
Soon it'll be Christmas year-round.
All of this makes Christmas lose its charm, its feel, and oh yeah. Jesus. The real reason this is a thing.
When we start singing carols when shorts still deck the halls of Centennial, we lose the true meaning of the holiday, turning Christmas day into an irrelevant memory that now constitutes two months of the year, rather than two days.
Caroling and decorating in November is not just impatient, but selfish, as by the time Christmas actually rolls around, few are still in the mood for it.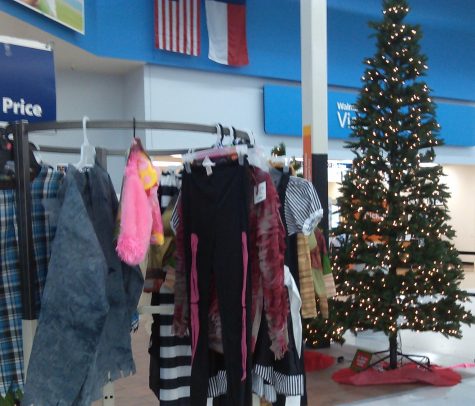 In fact, a long, long time ago, families would only put up their trees and lights on Christmas Eve, and celebrate Christmas Day like the cherished one-day event it is.
Or used to be.
Now, the minute the skeletons and sweets go away, Santa emerges.
It appears the North Pole is experiencing global warming.
The progression of Christmas from a special day to a money-making endeavor is a rapidly growing one, endangering the true meaning of the holiday.
Christmas is becoming the new Thanksgiving. Excuse me, I meant black Thursday.
Let's make this year different, Titans.
Hold off on the egg nog, at least until after the turkey. And when Christmas Day is in our grasp, enjoy it not for its commercialization, not for the gifts and new iPhones, but for its religious and family feel.
After all, isn't that what God intended it to be?