McCausland Running for Reelection
The city of Frisco will be holding local elections May 6, with positions for Mayor, City Council, Frisco ISD places and school board president up for grabs.
Current school board president, Anne McCausland, is running for reelection. A 25-year Frisco resident, she was first elected to the FISD Board of Trustees in 2011. Her views advocate the FISD promise of knowing "every child by name and need," even in the face of budget cuts.
McCausland says under her leadership, all of the aspects that make FISD one of the best districts in the country will continue.
"Frisco ISD is a destination district, and I will continue to make sure that Frisco ISD remains a destination district," McCausland said.
She outlines her plans to do so.
"This will happen with the hire of a new superintendent, keeping focus on student achievement and our staff," McCausland said. "We especially also want to make sure that we are fiscally responsible to taxpayers."
McCausland also has some words for Frisco residents who will be impacted by the elections.
"I would encourage the people of Frisco to visit the candidate's website, go to the forums and be informed," McCausland said. "But most most importantly, vote."
About the Writer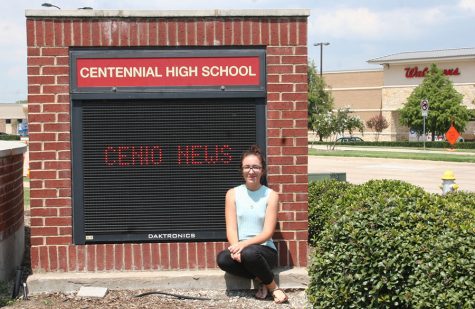 Laura Nicolescu, Co Editor-in-Chief
I am the Co-Editor-in-Chief for Cen10 News and a senior with a passion for writing. Journalism is one of my favorite subjects and I would love to continue...