HOSA Area Results
The biggest crowd ever attended the HOSA Area competition this year with 2200 students. A first for Frisco ISD, junior Hebah Tanveer, was elected as an Area Officer.
Congratulations to Tanveer and the following following students who will attend the State HOSA competition in April in Grapevine, Texas:
2nd Place Biomedical Debate Team: Brian Lee, Shilpika Pandey, Hamza Suhail
**1st Place Dental Terminology: Jayant Rajagopal
**3rd Place Dental Terminology: Ryan Chen

**1

st Place Epidemiology: Matt Wall

3

rd Place Home Health Aide: Shreya Mulukuntia

**1

st Place Human Growth & Development: Shashank Easwar

**2

nd Place Medical Law & Ethics: Lisa Kan

**1

st place Nutrition: Dharma Patel

**1

st Place Pathophysiology: Suchit Chidurala

**1

st Place Pharmacology: Adil Basha

1

st Place Public Service Announcement: Kimmie Manilal, Jessica Nguyen, Dilan Patel, David Moon

2

nd Place Health Education: Hebah Tanveer, Zania Ghaffar, Riya Desai

1

st Place Prepared Speaking: Marjan Tudki

2

nd Place MRC Partnership: Ariva Bhatt, Riya Muppavarapu, Zaid Fazal, Manish Kanagala, Esha Kanna
**Advanced through online testing
The following students placed as well:
4th place Clinical Nursing: Kendall Cunningham
7th Place CPR/FIRST AID: Nhat Pham & Ben Stanislav
4th Place CERT: Anisha Thakkar & Vaishali Srinivassan
9th Place Creative Problem Solving: Satvika Ravi, Riya Vastrid
7th Place Dental Science: Gabi Lima
5th Place Medical Spelling: Keshav Kota
7th Place Medical Spelling: Anna Kaufman
12th  Place Physical Therapy: Vedika Bakre
6th Place Researched Persuasive Writing & Speaking: Rahama Isa
5th Place Clinical Specialty: Emma Kemp
9th Place Health Career Photography: Nashwah Qamar
6th Place Public Health: Maha Latif, Maha Shaikh, Emory Moya, Grace Jackson
5th Place Medical Innovations Original: Anisha Holla, Sumaiya Hassan
About the Writer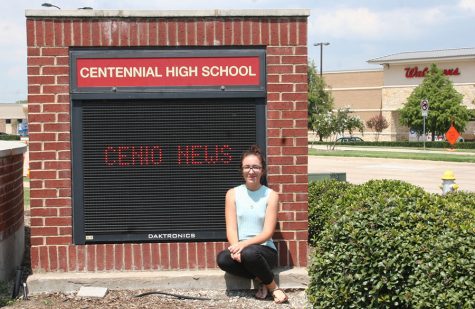 Laura Nicolescu, Co Editor-in-Chief
I am the Co-Editor-in-Chief for Cen10 News and a senior with a passion for writing. Journalism is one of my favorite subjects and I would love to continue...