CHS Tennis – Second in State!
CENTENNIAL HIGH SCHOOL- Centennial Varsity Tennis got second in state on October 19, 2022. Losing to Amarillo, they were still the first FISD team to make it to state, and this year was arguably one of their best performances yet.
It was also a novel experience for all the players.
"My experience at state was truly amazing. Even though our silver medal finish at state was thrilling, that wasn't all that made the experience. It was being surrounded by supportive coaches and teammates and getting to know them better," says Varsity Captain Diya Anand.
For the freshman, not only was it a new experience, it was a world of new opportunities.
"My experience at state was very enjoyable and I had fun spending time with my team," freshman Aarohan Sharma reveals.
Multiple freshmen made appearances in their matches, and contributed to the team as a whole.
"I am extremely happy about the results and teamwork that occurred along this trip and I'm grateful for being able to be a part of this amazing team," says freshman Rohan Sampathkumar.
For the seniors on the team, especially the captains, it was a huge accomplishment to make it to state in their last year of high school.
"Our goal ever since my freshman year was to go to state so I am extremely happy I was finally able to do that as a senior. It was a really good end to my last fall season at Cen10," says Anand.
They advanced to state after winning both districts and state, and they had to keep pushing hard to maintain their level of conditioning and fitness.
"Our training has been rigorous from the beginning so we just kept up the same routine. It seemed to be working so why change it?" responded Anand, when asked about the rigor of the tennis practices.
And work it did. Despite a second place finish, that's the farthest any FISD tennis team has gotten, and everyone is proud of their performance.
"I feel I played some of my best tennis," says senior Aashikha Bassapa.
"I know that everyone was extremely motivated at state so I am really proud of our team. I know we came a bit short in the finals but we all tried our best and that's what matters. I am sure our future Titan tennis team will do even better," adds Anand.
About the Contributor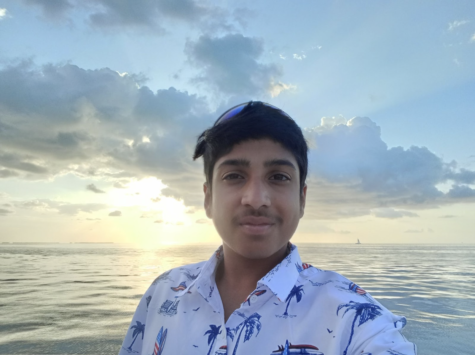 Rushil Kannery, Reporter
I'm Rushil Kannery, and I'm a senior this year. I love reading and writing, a passion which I brought into Cen10 News. I'm also a fan of mathematics,...