Centennial's 2022-23 Teacher of the Year: Coach Pearce!
FRISCO, TEXAS— Every school year, Centennial High School announces a Teacher Of The Year that is voted on by other members of staff. This year's winner is Coach Pearce, a World History teacher and volleyball coach. 
Coach Pearce has been teaching for 16 years total, nine of them at Centennial.
"I've taught primarily 8th and 10th grade, but when I was subbing I taught 6th to 12th," Coach Pearce said. 
Being awarded Teacher Of The Year showcases just how involved you are in your teaching and your connections to your students. 
"My favorite part of teaching is telling the fun and interesting tales of people and events, and for coaching, I love seeing the progress and growth that the athletes make both skill-based within the sport or event that they do and then just on the athletic platform," she said. 
The passion for sports and coaching has to come from somewhere, and many coaches played sports in high school.
"I played volleyball, basketball, and track in high school and for college I got a full ride scholarship to play volleyball at the division one school of Towson University," she mentioned. 
Being a devoted teacher comes with obstacles you have to face to maintain a good standard of teaching. 
"The hardest part of coaching and teaching is when you can't get your students to have a connection to the subject or even enjoy it; coaching is the same: when the student can't grasp the skill level we're looking for, and it warrants them not making the squad or not playing as much as they want to. It hurts because we aren't wanting to do that," Coach Pearce expressed.
Struggling through what is hard to do what is right comes with rewards special to every educator.
"My biggest accomplishment being an educator as far as teaching goes, is when kids say they enjoy your class, and they feel engaged in the subject, the stories, and when they want to come to class," the coach said. 
Being rewarded for your efforts as an educator evokes plenty of emotion, and it showcases how proud your colleagues are of you. 
"While I'm not entirely sure how the voting process works, but I was beyond shocked," she said. 
Coach Pearce has been teaching for a while, and has touched the lives of many students, working hard to be an educator that connects with her students.
About the Contributor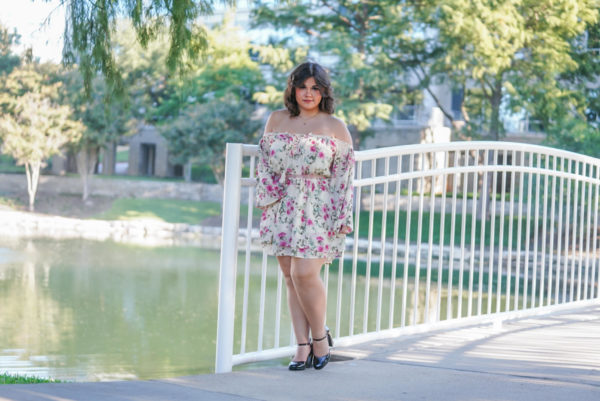 Montserrat (Emmie) Jasso, Editor-In-Chief
My name is Montserrat (Emmie) Jasso, I'm a senior this year at Centennial High School and I am Co-Editor & Chief of Titan Times. I like to read, write,...