Educational Expansion
CTE Building Set To Grow To Meet Rising Demands
FRISCO, TEXAS- The Career and Technical Education (CTE) Center announced an extension to their current campus in June 2022, in order to meet rising demands for educational opportunities as students continued to pursue their interests.
During his press conference on January 24th, Project Engineer Camry Mullens from Crossland Construction reviewed the extensions to the CTE, as well as the changes it would cause to the current classes on campus.
"[We are] renovating five total areas," comments Mullens. "So we have a storm shelter that is gonna be a two-story storm shelter on the east side along Ohio that we're expanding for here, [and] we're adding more additional architectural labs [and an] eSports room."
The construction is taking place right outside F Hall, on the south side of the building. This project will change the sizes of existing classrooms.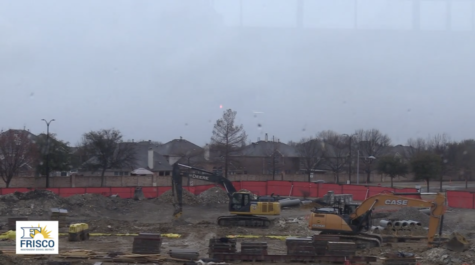 "[Also] we're renovating the classrooms to make it a little bit bigger," says Mullens. 
The extension will also add new opportunities for students.
"We'll be able to take on more students, not turn students away, and if a student has an interest, we should be able to place them in those classes of interest," says Ms. Mercadel, a microbiology teacher at the CTE. 
"By virtue of shuffling around, we'll be bringing on some other classes: the AI class is one of those and I believe they're gonna expand to another year of Mobile App [Programming]," Baker adds. "They're [also] gonna be putting in some new agriculture classrooms: that'll be the first part that'll be finished."

A rising demand for education was what helped spur this initiative, as the exponential growth of CTE students mirrored the growth of Frisco ISD schools and staff. Ms. Charlene Willingham, who moved to Frisco in 1996, has been teaching for 28 years, and witnessed the increase in student as well as staff population of Frisco ISD.
"When I first started, we had two sections of about 15 kids each, and now we have four sections of 24 kids in each class. Next year I think we're gonna add a fifth section [in the law enforcement pathway]…" adds Willingham.
Everyone's excited for the end of the project, and anticipating a new and improved CTEC building.
"Per our contract documents, or for our contract that we have with Frisco, it is gonna be in April of 2024," finishes Mullens.
For more information on the CTE Center renovation and how it began, visit the Community Impact website.
About the Contributors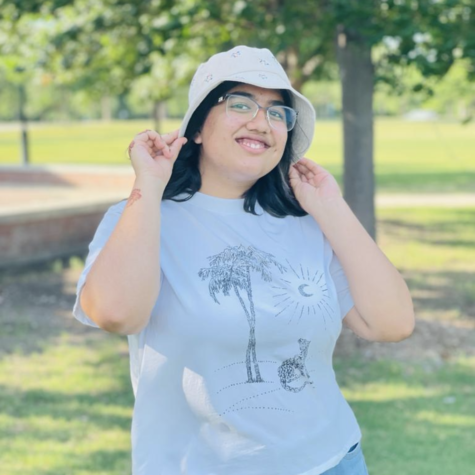 Uswa Saeed, Editor-in-Chief
Hi! My name is Uswa Saeed. I'm currently a 12th grader at Centennial High School, and this is my third year writing for Cen10 News. Writing has always...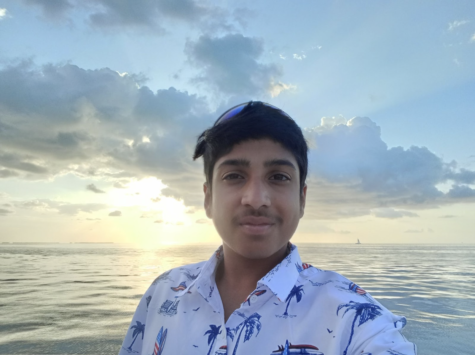 Rushil Kannery, Reporter
I'm Rushil Kannery, and I'm a senior this year. I love reading and writing, a passion which I brought into Cen10 News. I'm also a fan of mathematics,...