Pin and Win – CHS Wrestling's Latest Accomplishments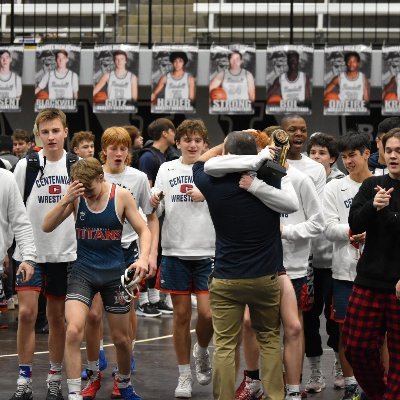 CENTENNIAL HIGH SCHOOL- Like every year, CHS wrestling is back and better than ever. CHS wrestling recently competed at the district and regionals level; the top four athletes that placed in district eventually moved on to regionals and then state. Wrestling in Frisco ISD has insane competition in the district itself due to the several high schools, but CHS never fails to impress. 
CHS wrestlers are required to show up to practice which consists of lifting weights three times a week during off season, hard work in the mat room, morning workouts from 7:00 to 8:30 and evening practices from 3:00 to 5:00. CHS wrestlers put tons of time and effort behind the scenes of what we see and hear and their hard work pays off. With the help and motivation of Coach Jackson, Coach Meza, and team captain Jasin Sejdini, the wrestling team consistently puts tons of effort, time, and dedication into making their goals reality. 
On Friday, February 3rd, 2023, the varsity wrestling team went to the district tournaments and the wrestlers that placed to move onto regionals were Hope Elliott, who was the district champ, Enrique Uribe, who was also a district champ, Matthew Williams, who placed third, Caden Whittle, who placed third, Mia Ramierez, who placed third, and Morgan Raley, who placed third.  
That following Friday, which was February 10th, 2023, the varsity wrestling team attended the regionals tournament and as a result Enrique Uribe placed second, Hope Elliot placed fourth, Mia Ramirez placed fifth, Matthew Willams placed sixth and will be second alternative for state. These athletes went to state on Saturday, February 19th. 
Coach Jacob Jackson is the head coach of CHS wrestling who also teaches psychology and sociology, has been coaching since 2009 and has been at Centennial since 2012. For over 10 years he continues to put his time and effort into these athletes, and has hope for each one to advance in the future. He stated that he's been doing this for a long time but a part of it that never gets old is: 
"Seeing kids get to accomplish the goals that they've set and seeing them get to experience that is rewarding," Coach Jackson stated. 
Additionally Caden Whittle, a third year varsity wrestler who placed third at district and 7th at regionals, explains his gratitude for the team and the sport.
"The best part about wrestling is winning. I love to win, the sport is about winning. I have an inspirational character, I'd like to thank Ian Lee-Wiggins for being a great wrestling partner. He's a senior now and he'll be graduating soon and I am really going to miss him," Whittle expressed. 
If you're interested in wrestling in the upcoming year you may speak with Coach Jackson or Coach Meza beforehand via email or in person, if you have any questions or need guidance on where to start. Thank you to Coach Jackson and Coach Meza for pushing these athletes past their limits to make them better, good job to every single athlete whether they placed or not, lastly congratulations to those athletes that placed to state and we hope to see you succeed! Once again, tons of work goes into wrestling and each athlete is required to push themselves in order to advance. As Coach Jackson says: 
"Work hard, there's a difference between hurt and injured. Don't be soft." 
About the Contributor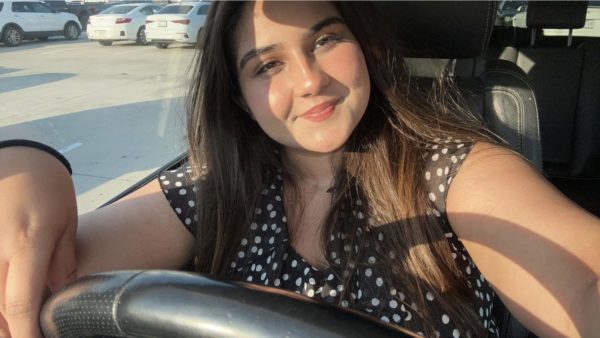 Sana Hajidamji, Editor-In-Chief
Hi, my name is Sana Hajidamji, I am currently a senior at Centennial High School. I am from Los Angeles, California and I moved to Texas in 2020. I have...