Insane Incidents
An accumulation of events that occurred at the Ed Sheeran concert.
September 21, 2015
On Sept. 5, 4 girls–and thousands of others– experienced one of the best nights of their lives: the Ed Sheeran concert. Toyota stadium packed more than 29,000 full with Ed lovers jumping and yelling like their lives depended on it.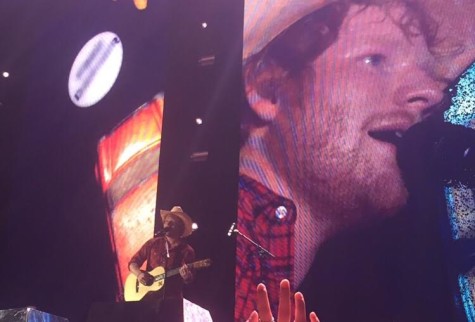 The concert overall was a 10/10! But..beforehand things got WAY out of hand. Thousands of teenagers waiting in mile-long lines for hours just to get in. Thankfully our fellow reporter, Muthuveera, saved us spot at the front of the line. People driving hundreds of miles, waiting for 32+ hours, and literally standing till they dropped. The stadium provided an inadequate amount of water for us.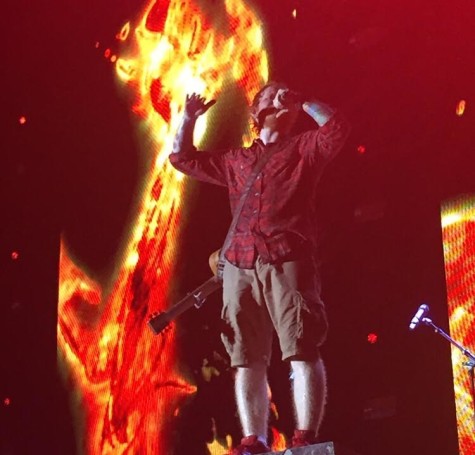 Before we entered the stadium at 5:30, they had allowed food to be delivered, tents, and drinks of all kinds. Once you entered the 'beloved' Toyota stadium, you went through a full scan..only to come out with everything but water–In 100 degree heat–. Girls dropping like flies from dehydration. Water was at the entrance of the stadium and nobody would be caught dead leaving their sacred spot in the first 10 rows. Thankfully, the security didn't throw out what I had left of my water bottle but that sure wasn't gonna last me 5 more hours. While standing shoulder to shoulder with complete strangers, dripping in sweat, my only thought was to try not to faint. People couldn't see it coming. You were fine one second and the next thing you knew, you were lying on the floor while the paramedics rampaged through fangirls to lift you out. This continuing on for 1 more hour till about 15 people had gone out. Finally the stadium figured this wasn't safe and sprinkled water on the first couple rows with a hose every 10 minutes– despite the fact it only lasted 30 seconds till it got dried up by the sun. Then you would just try to survive till the next round.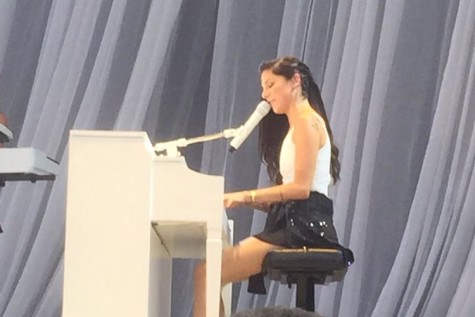 After what felt like a life time, the concert had started and most of us had forgotten about all else. There she was. Christina Perri opening the concert. She was really there, 25 feet away, and more angelic than ever. After she left the stage, we waited about 30 to 60 minutes before Ed came out, and all our thirst came rushing back to us. Unfortunately people were still dropping all over the place–this actually continued for the rest of the night–even while Ed was performing. Ed's performance was amazing. We jumped, we screamed, we sang, we cried. His graphics while he sang really added to the mood of the concert, making every girl completely fall in love with him and his breathtaking voice for the millionth time.  Although we suffered some hardships, the concert was A1 and completely made up for it.
I don't think I will be going to another general admission concert for a long time, but the experience is one I will NEVER forget. I mean how often do you get to stand 25 feet away, seriously 4th row, from one of your idols.