Blame it on the Rain
The Homecoming game was delayed three times before being rescheduled for Friday
October 26, 2015
A downpour of catastrophes occurred on Thursday at the Homecoming game. Band, color guard, Sweethearts, fans, officials, Homecoming Court and families were packed into Toyota Stadium when it began to pour. After filling in the stands with ponchos and umbrellas, FISD officials delayed the game due to lightning for 45 minutes.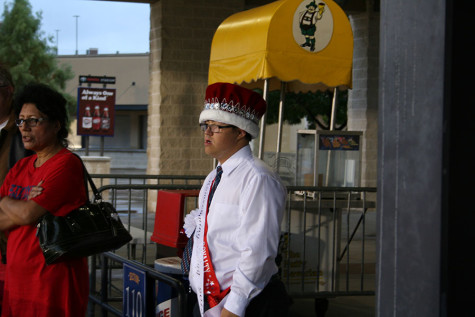 During the delay, the Homecoming Court was ushered upstairs to the press box where pictures were taken and the court was presented to a select group of people.
After taking a collage of pictures, the court headed back down to where everyone was taking cover from the weather. Once we returned, the game was delayed for another 45 minutes. Though, there were some dedicated fans still in the stands holding a "#1's biggest fan" sign.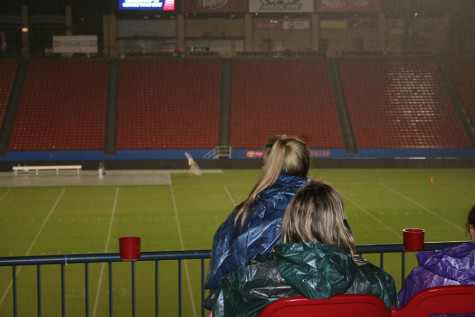 Finally, after being delayed three times, the game was finally canceled and would be rescheduled for another day. Disappointed fans flowed out of the stadium to their rides. Sad, soaked and sour fans were upset about the game being canceled for this was not only an important game for the football team, it was also Homecoming.