Sushi Joins the Lunch Line
On Friday, November 6, 2015, Centennial added sushi rolls to the lunch line. I spoke with one lunch line employee to learn some more details.
"Some other schools outside the Frisco ISD area have had sushi and we decided to try it," Erika Arellano said. Arellano explained that they only have one type of sushi, smoked salmon, but if it sells well, hopefully they will add some more.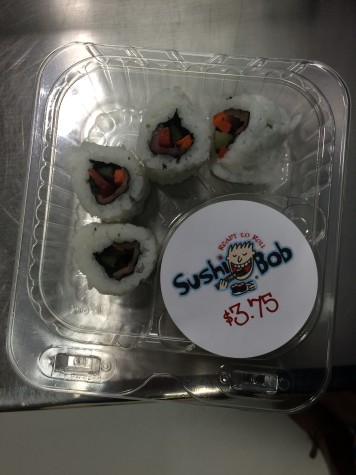 Students at Centennial have many different opinions on the add-in. While some may say they enjoy it, others would disagree.
If you're a sushi fan you should go to the snack lunch line and go try some!