Mardi Gras
The most popular holiday throughout Louisiana, and many other states, is Mardi Gras, which was Feb. 9, 2016. Although some other states take part in Mardi Gras, also known as "Fat Tuesday," Louisiana is known for having huge celebrations and parades.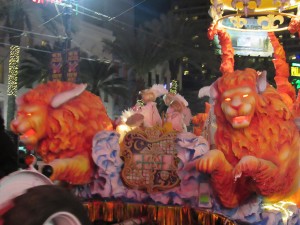 New Orleans, Louisiana was established in 1718, the city openly celebrated Mardi Gras, but not like the celebrations today. In the 1740s, Louisiana's governor established elegant society balls, which was the model for the Mardi Gras balls of now.
Mardi Gras is celebrated starting Jan. 6, which is almost right after the new year starts and is known as King's Day, or Feast of the Epiphany, and each year the day of Fat Tuesday is different, since it's connected to Easter, there is not an "official" Mardi Gras every year. Celebrations for Mardi Gras are started in the beginning of January, because each "krewe," an orginization that puts together a float for Mardi Gras, has an individual parade, which runs on different days and streets.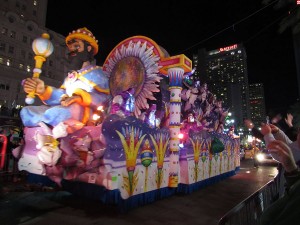 Presently, Mardi Gras is celebrated in an extravagant way, there are numerous parades with have many extraordinary floats and people dressed in masks and bright colors. Mardi Gras has now become a major tourist highlight for New Orleans as the streets are tons of people from everywhere, but this doesn't make it any less exciting for the people in Louisiana. People enjoy the fun that comes with colorful, and sometimes huge, beads that are thrown from the floats, as well as the many high school and college bands that participate in the parades, and more, this depends on which parade that is attended.