Senior Meeting
For all the seniors who didn't show up to school today or were too tired to comprehend what was going on, a senior meeting during second period answered all the questions you might have been asking about the rest of our high school career.
Here's some dates to keep in mind:
Tuesday May 10th– Frisco Education Foundation Scholarship Award Night at Dr. Pepper Arena 7pm. For those that receive this scholarship you will be notified in the mail for more information.
Tuesday May 17th– CHS Senior Awards Night 7pm in the CHS Auditorium. Only for the seniors receiving the CHS academic award.
Wednesday May 18th– FISD Top ten Luncheon for the Top 10 graduating Seniors from each of the seven high schools with senior classes. The Luncheon will be at Collin College from 11 am- 1:30pm
Tuesday May 31st– Senior Day- Seniors will report to the gym at CHS by 8am to take roll. FISD dress code will be in effect. Seniors not attending this event will be attending class.
Thursday June 2nd– A graduation rehearsal will take place in the CHS gym at 3pm.
Friday June 3rd– A graduation rehearsal will take place in the auditorium at 11:30am.
Saturday June 4– Graduation! Ceremony will begin at 4pm, Dr. Pepper stadium. The seniors will report to the CHS gym no later than 2:15pm and be transported to the stadium together.
Prom- April 16th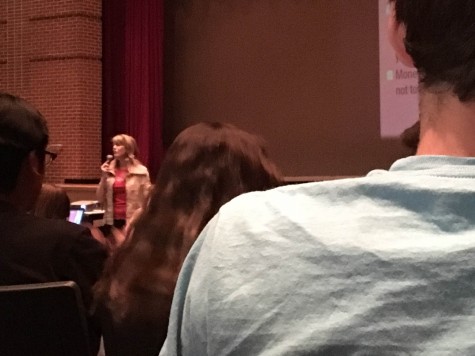 Professional photos will not be offered this year at prom.

Prom is held at The Embassy Suites in Frisco between 8:00pm -11:00pm

The Conference Center doors close at 10:00pm if you are not in the ballroom you won't be let in the dance. Once you leave you can't re enter.

You are prohibited to roam other areas of the hotel.

You should NOT be paying for parking. The parking is pre-paid.  
Guests
If your date does not attend CHS they must have a Guest Form filled out and turned into Mrs. Davis in the front office by

April 12th.
Guest may not be any more than two years graduated from high school.

Seniors can invite underclassmen to the prom but the senior must purchase and note them as a guest.

The guests are expected to follow same rules and dress code as CHS students.

Students will not be allowed into the dance if their dresses do not meet the dress code.
Guy Dress Code
Dress suit and Tie or Tuxedo

No jeans, cutoffs, flip flops or tennis shoes

Non- formal headwear (baseball caps, do rags, bandannas,etc.) will not be allowed Formal dress hats that go with the tuxedo or suit are acceptable.
Girl Dress Code
Modestly cut in the front so as not to show too much cleavage, plunging necklines are not allowed for this event.

Two-piece or see-through/mesh tops or bra-top-type dresses are not acceptable

Dresses may not be cut below the bust line on the sides. With your arms down at your side. If flesh touches flesh below the bust line on the sides, the dress is inappropriate for this event.

Midriffs should not be exposed in front, back and side. All dresses must cover the midriff region with no sheer fabric

Dresses should not be cut lower that the midriffs and the top of the waist in the back. No dresses with cut-outs in the front or back of the dress

Dresses may not have a slit on the side, in the front or back that is higher than fingertip length in a standing position

Lace-up dresses that are open to the top of the waist must have material attached behind the laces, covering the lower back. Fabric inserts that make the dress acceptable must be sewn to the dress and not pinned or taped

Undergarments should not be visible

All dress alterations must be permanent- not quick fixes at the door will be made in order to make the dress acceptable.
Mrs. Maphies will answer any dress code questions if you want to bring a picture of your outfit to her.
About the Contributor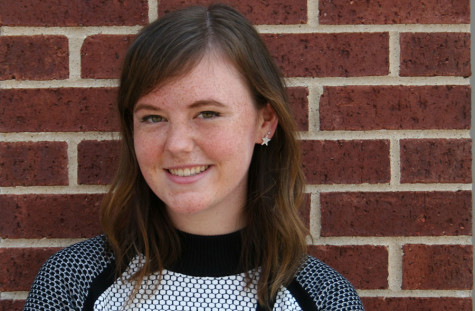 Kelsey Mansfield, Reporter
I'm a Senior who is excited to go off to college and pursue editing/special effects. I currently play saxophone in the Centennial band. "Just Do It!"-...