A Fantastic Final Four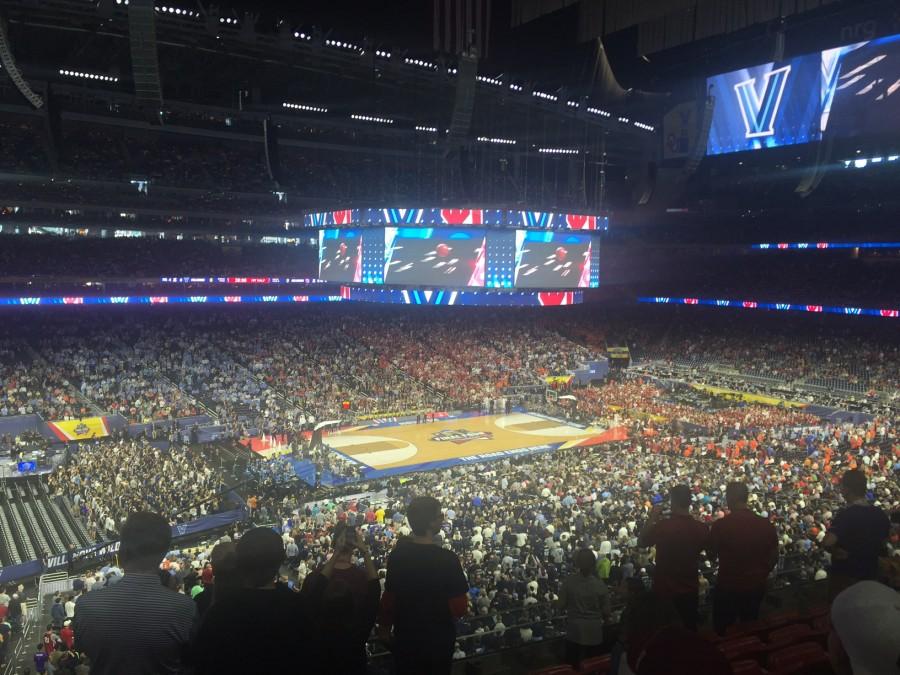 The four best college men's basketball teams in the nation faced off at NRG Stadium in Houston on April 3, 2016.
Number two seed Villanova took down number two seed Oklahoma in the worst Final Four loss in the history of March Madness, winning 95-51. Buddy Hield, the 2016 Naismith Player of the Year, put out one of his worst performances of the year scoring a measly 9 points on a subpar 4-12 shooting. Villanova completely dominated Oklahoma on both offense and defense. Offensively, six members of the Wildcats scored in double figures with Junior Josh Hart leading 'Nova with 23 points. Defensively the Wildcats shut the Sooners down racking up twelve steals and two blocks on the game.
This game was a major upset in the eyes of NCAA fans as Oklahoma went in as the heavy favorites led by potential Top-5 NBA draft pick Buddy Hield, but the overall team play of Villanova was too much for one player to carry his team through, and ultimately, Villanova was too good at the perfect time. The ironic thing is that even though Villanova had consistently been a high seed year after year, they somehow always were bounced out by a team that they should've beat. This was the first time since 1985 that the Wildcats would make their triumphant return to the National Title Game.
Although number ten seed Syracuse was in the middle of a dream tournament run, number one seed North Carolina sent them crashing back to reality, crushing them 83-66. Syracuse was the surprise of the tournament by far. They went from being a team that was about one game from being on the outside looking in, to upsetting team after team on their way to their sixth Final Four appearance with the intention to win their first title since 2003 when NBA All-Star Carmelo Anthony willed them to a victory.
Unfortunately they ran into a red hot University of North Carolina, and they couldn't overcome UNC's star power of Brice Johnson and Marcus Paige leading the Tar Heels to a fairly easy win over the Orange. Johnson and Justin Jackson combined for 32 points and Marcus Paige added 13 of his own. North Carolina would now be heading to their 10th Championship appearance to face the Villanova Wildcats.
Villanova went on to beat North Carolina in the championship. They won by a thrilling three point shot, making the final score 77-74.