It's PROMising
It was picture perfect. After weeks of preparations, from promposals and finding the dress to decorations and making memories, prom was a success.
Students flooded into the Embassy Ball Room and poured onto the dance floor. Dresses ranged from floor-length ball gowns to short and tight, while tuxes were black, white and even purple. It was an eventful night that won't be forgotten.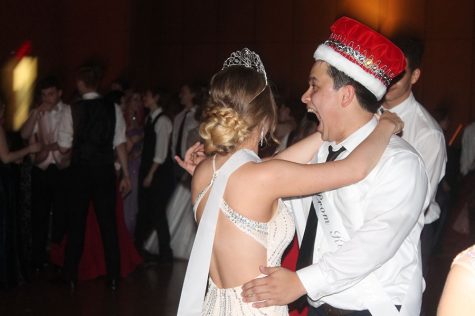 The room was adorned with lights, an archway and even an ice sculpture of a high heel to match the Enchanted Evening theme. Around the room there were tables with snacks, drinks and a chocolate fountain. The seating areas were decorated with floral arrangements and vases with colored lights.
It started off slow with only a few students trickling in at 8, though as it got later the crowds began to arrive. The dance floor was filling up and music was pumping throughout.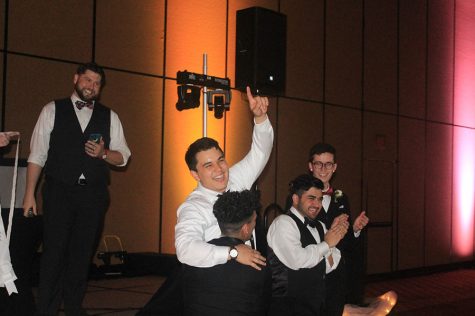 As the night progressed, students went from getting caricatures of them and their date to waiting for the reveal of the Prom King and Queen. Like a scene out of a movie, couple Emily Walker and Alex Melkovitz were crowned King and Queen.
The night wrapped up with fast paced music and dancing the night away. The clock struck 11, signaling the end of a memorable night. Now we wait for another prom, another year.
Capturing the memories through pictures.