Hot, Hot, Hot…..WINGS!
The first Hot Wing Challenge on Cen10 News, I challenge coach Hirsh.
Five questions, five hot wings. Every wing hotter than the last, the final wing being sixty times hotter than a jalapeno.
Coach Hirsh is representing CHS girls soccer, if he can finish every wing and answer every question he gets the last part of the segment to promote those he represents.
Would you like to see more segments like this? Please let us know!
Michael Severance, Tate Burgess, Alysssa Harmon
About the Writer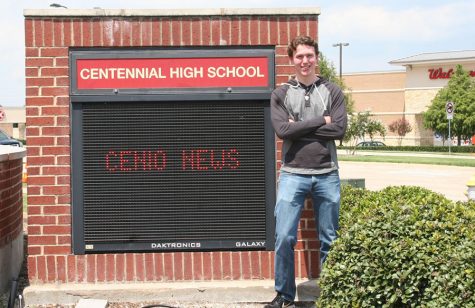 Michael Severance, Reporter
I'm Michael Severance. I'm a senior this year, it's my fourth year in broadcast, and I'm also in Frisco ISD-TV. I don't like the journalism side...