Happy Birthday, Frisco
The City of Frisco turned 115 years old Feb. 19 with a celebration at the Heritage Museum, complete with Frisco's Mayor Maher Maso delivering a proclamation speech before blowing the whistle of Frisco's Steam Engine No. 19, and of course, cake.
Frisco, established and named after the St. Louis San Francisco Railroad, was founded in February 1902 as a railroad hub and has blossomed into the exquisite and ever-growing suburb of Dallas it is today, voted one of the best places to live by Money magazine.
Mayor Maso says his birthday wish to Frisco is that it continues being a community for all.
"My wish for Frisco is for it to remain a close-knit community where everybody comes out to things like this, to volunteer, work together, and that it continues to be educational for all the kids," Mayor Maso said. "I would wish that Frisco continues its long history, 115-year history, of being a community where everybody participates in making events like this special."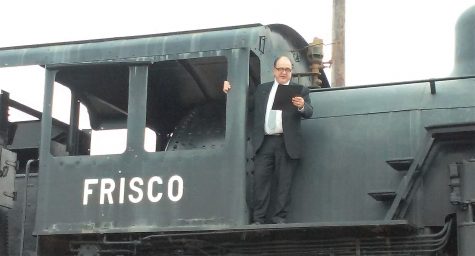 Frisco is well-known for its incredible growth, something Mayor Maso is predicting will continue to be the mark of Frisco.
"We're at 160,000 people now, and I see the growth trend persisting," Mayor Maso said. "But I also see the same thing happening, which is volunteerism, great public safety and great education. I don't see changes there which is really neat because Frisco has a good plan."
115 years later, Mayor Maso predicts only good things for Frisco's future.
"The future is exciting," Mayor Maso said. "Frisco is not the small community of a couple thousand anymore but the feel and the culture of helping each other is still out there."
Happy Birthday, Frisco! Let's all take a moment to appreciate the history of our great city. For more information about Frisco's history, check out the Heritage Association of Frisco website.