Titan Choir Conquers UIL Concert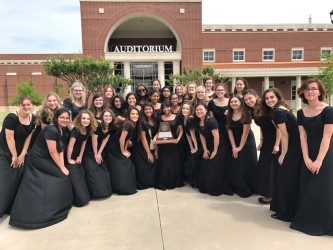 The CHS Titan Choir competed in the UIL Concert and Sight-Reading competition on April eleventh and twelfth.
Both groups received a "Sweepstakes", which is the highest level of achievement.
Some comments from the judge's evaluations were "Precision is a highlight in this ensemble." and "Love the health in the tone and attention to details."
Congratulations Choir!