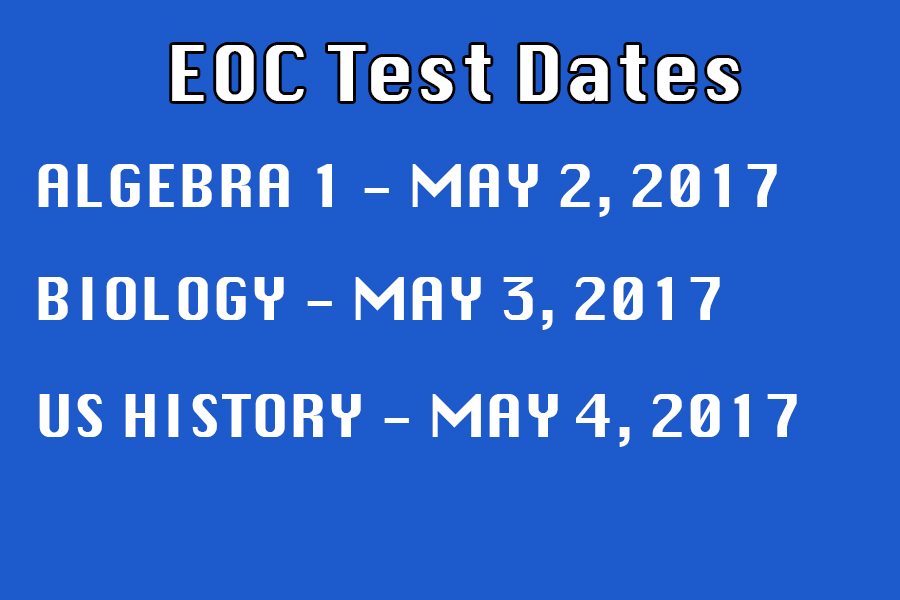 Last Minute EOC Reminders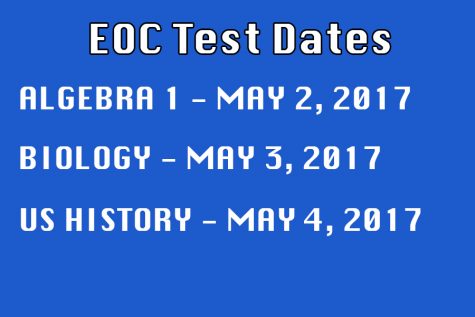 With the long-anticipated EOCs coming up, it's important to pay attention to these reminders as you prepare to get ready to walk into that test room and take your EOC exam.
First and foremost, know what day your EOC will be. The Algebra I EOC will be taken on May 2, the Biology EOC will be taken May 3, and finally, the US History EOC will be on May 4. You should know your EOC dates in order to get ready accordingly.
Second, you should always remember what you can and cannot have during testing.
Things Permitted in The Testing Room:
number two pencil
a book to read after the test
highlighters
sack lunch (if you choose to have a lunch from the cafeteria, it will be brought to you during lunch time, and money will be taken out of your account)
Things Prohibited in The Testing Room:
If you are caught with any of these devices, your test will be taken up and you will face disciplinary actions. You are allowed to bring binders and other books, but they must be put up at the front of the room.
Another reminder to keep in mind is where your test will be taken. Throughout the school, in the rotunda and the cafeteria, there is a board that shows all the rosters for the three EOC tests. Next to your name will be the room in which you will take the test.
Finally, make sure to get a good night's sleep and eat a nutritious breakfast before you take the test. Dress comfortably because you will be in the room for 5 hours.
With that said, good luck on your EOC exam(s).