Hip Hip Hooray, Hip Hip Hoco
October 10, 2017
Homecoming comes once a year and is one of the most exciting times for high school students of all grades. From football games to hall decorating competitions to mums and spirit days, HOCO is sure to embrace the attention of all students in the Centennial Halls.
In our short four day week, the spirit and dress up days are sure to embrace the whole student body to emphasize school spirit. We captured the spirit from students each day during homecoming week, here are a few that stood out.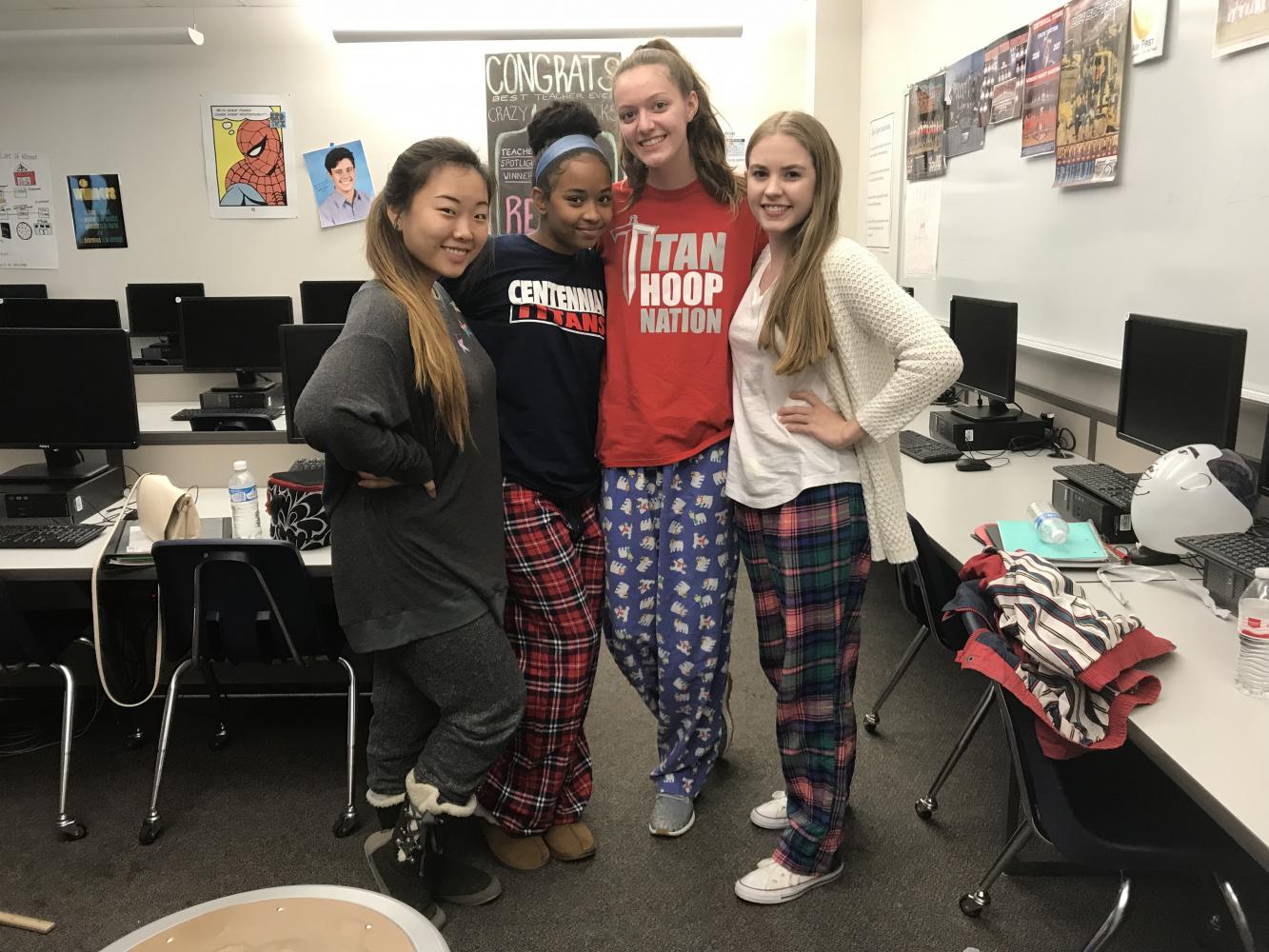 Pajama Party: Make yourself at HOME
Make yourself at home during the first day of Homecoming Spirit week.
Centennial is many students' second home as they spend so much time in the Cen10 halls, in order to embrace the school spirit students were encouraged to make themselves comfortable during class today. We captured a few of the students in their comfy attire today: