Becoming a National Merit Semifinalist
Three students from Centennial High School advance to the semifinals of the National Merit Program
This past September, the 16,000 students who received the highest scores on the 2013 PSAT/NMSQT were notified of their placement among the National Merit Semifinalists. Out of the 26 semifinalists from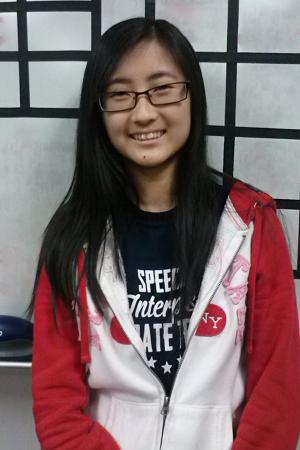 the Frisco Independent School District, three were selected from Centennial High School. The three seniors, Sarah Al-Shalash, Youlim Kim, and Anne Lam, are now in the competition to become a National Merit Finalist and possibly winners of scholarships from the program.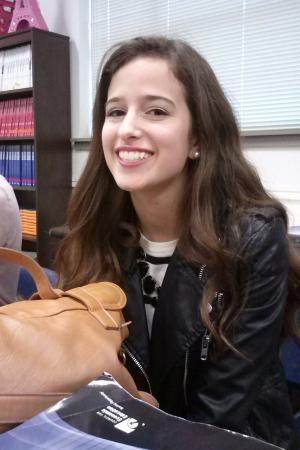 In Texas the top 50,000 scores on the National Merit Scholarship Qualifying Test (NMSQT or the PSAT) are selected to enter the National Merit competition. After taking the test in their junior year, students who qualify are then separated into two groups. 34,000 students are commended, meaning that their journey in the competition ends there, while the other 16,000 students become semifinalists.
Becoming a semifinalist is an outstanding achievement. "Ever since I was notified of becoming a semifinalist, I have received tons of offers from colleges that are willing to give me scholarships," Kim said. Many colleges see this as an added bonus in applicants, especially since the competition is nationwide. For Kim, this is great news seeing as how her dream school is the Massachusetts Institute of Technology.
Now that the semifinalists have been chosen, they must now complete a special scholarship application to qualify to become a finalist. 15,000 students will be selected based on their abilities, skills, and accomplishments and informed of their advancement in February 2015. Then, out of this group of students, 8,900 will receive a scholarship from the National Merit Program. We wish the best of luck to these three young ladies as they continue on.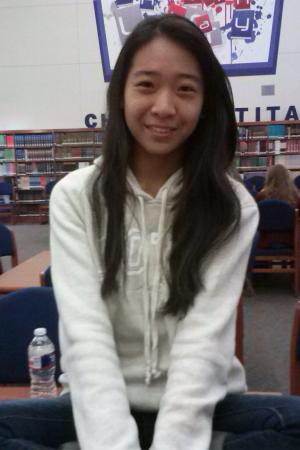 When it comes the PSAT/NMSQT, it never hurts to practice.
Sorry, there are no polls available at the moment.
"There isn't much you can do for studying," Kim said on the preparation process. "Do a lot of practice tests, like any you can. There are lots of practice books you can find on Amazon or Ebay."
The official CollegeBoard website has entire tests that you can use to help practice.
"Always go over your answers and find out why they are wrong. That way you don't make the same mistake again," Kim said.
On the test, it's important you answer correctly. For every correct answer, one point gets added on to your score. For every wrong answer, however, one-fourth of a point will be deducted.
"Those standardized tests always have a trick. I think of it as a game basically," according to Youlim, "Strategy is a big part."
Knowing when to leave a question blank is a valuable skill to have, especially since blank answers don't count as right or wrong and have no effect on the score.

"
And always go over your answers and find out why they are wrong. That way you don't make the same mistake again.
— Youlim Kim
Another thing to keep in mind is that the questions on the test go in order from easiest to hardest. If you have to leave one blank, let it be a difficult one that you would have gotten wrong if you tried answering it rather than an easy one that you would have gotten correct. This really comes into play in the math section where you have to calculate answers after answers. If you can't figure one out, you should move on return to it later if you still have time. It's a little bit easier when it comes to the reading portion. "The answers are always in the text for the reading sections," Kim said. The questions reference specific events in the text for the most part, so you shouldn't need to waste time rereading the passage for each question.
Most importantly is to come prepared. You should always get a good night's rest before the test and eat a healthy breakfast in the morning. The test lasts for half a school day, so you'll be in there for a while and will need your energy. Stay calm and don't let nerves get the best of you. It isn't as daunting as people make it out to be. You do get to use a calculator for the math portion even though the questions are all designed so they can be answered without one, so there really isn't much to worry about. Practice and learn so that, when you take the test, you can become a semifinalist too.