Frisco Improv Players: A Show for All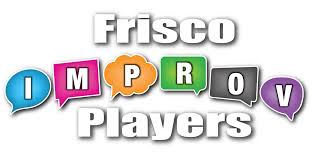 Tired of predictable shows? Need something new to add to your Saturday night? Or simply want to experience another part of Frisco? The Frisco Improv Players (FIP)  is an improvisational comedy troupe based here in Frisco. This group puts on shows twice a month at the Frisco Discovery Center and travels all over north Texas with a wild, fast based show for all ages.
FIP's last show was on November 10 and needless to say it lived up to its description. The show was 90 minutes of fun improv games that had a mix of the experienced players and audience participation. The show was heavily targets to kids but the audience of all ages seemed to be laughing the whole time!
You have no idea what you will see or what to expect even if you have been to a show before. It's a new show every time with the same remarkable cast.
Their next show will be on November 24 and like very show be prepared to laugh!