Not In the Zone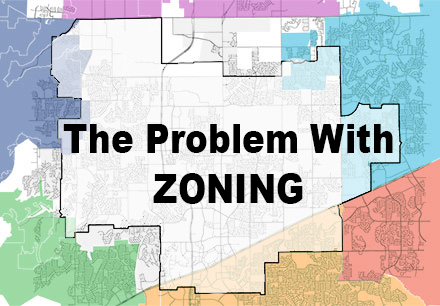 If you attend a FISD school, you know the issue with zoning.
I've been in this school district for almost 14 years, from Pre-K to junior year, and I've been affected by zoning three times. I attended an elementary school for Pre-K, and was rezoned for kindergarten. I was separated from peers in elementary school when half of my grade went to a different middle school than me, and again in middle school, when the majority of my friends went to the new school being built down the street rather than where we'd been imagining ourselves living out our high school dreams for years.
The necessity for zoning changes is understandable. The city is growing. We need to accommodate new students, reduce overcrowding, make sure everybody is situated.
However, schools are still overcrowded. I find myself in classrooms of 35 and unable to walk in the rotunda without being trampled. New students transfer here often, when there are bigger and newer schools built to carry larger capacities than ours can. Some high schools have less neighborhoods zoned for them, too, so they naturally have smaller student bodies.
The system is just very perplexing, and doesn't sit well with students either. My friends and I were definitely disappointed we wouldn't be able to graduate together. I was very anxious about going to a school with mostly strangers. I knew about 50 people going to CHS with me, all due to zoning. However, I am glad I ended up here. I made new friends and it all worked out.
The intermediate part, adjustment, was just hard. Sometimes I wish my friends from the playground in elementary school and peers from middle school band were here with me. Zoning is necessary, but maybe a better way to go through with it will come up in the future.
For right now, Frisco looks like a jigsaw puzzle we can't solve.