Students vs. AP Classes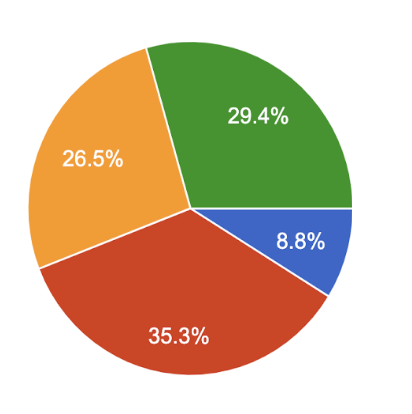 Many students in high school have been struggling to keep up with school work as well as extracurricular activities. In fact, many students have decided to take more AP classes for one major reason, college. But how are highschoolers able to keep up with the stress and how do they feel about it? 
I had asked students to complete a survey with questions asking about the number of AP classes students take, any information about any extracurricular activities take, and their opinion about the two. 
Here are the results of 127 students: 
91.2% of students do take some sort of AP or PAP class

35.3% of students take around 1-2

26.5% take around 3-4 

29.4% will take around 5-6

94.1% of high schoolers participate in extracurricular activities

76.5% of students have a job or volunteer during the school year
Based on these results, many students participate in both outside of school activities and take PAP/AP classes. You can probably predict that many students replied that they were quite stressed when it came to school. However, after experiencing highschool for at least two years, the majority of students gave good advice for upcoming high school students with one statement in common: take classes that you are willing to challenge yourself in or a subject that you know you feel confident in. Remember that your grades are just numbers and don't define who you are.  Also, understand that it is a college course and the teachers will treat you like college students. Lastly, accept your failures, many students are or have experienced what you go through and know once you knock down those obstacles everything will be okay, it is not the end of the world. 
As a student, I agree with many of those statements made above. School is quite stressful but it is important to know and understand what an AP class is. The majority of students who struggle with PAP/AP classes do not realize or apprehend the workload prior to entering a class. In order to be successful, it is ALWAYS important to know what you're entering into rather than going on the blindside.