Centennial's Mascot – Behind the Suit
CENTENNIAL HIGH SCHOOL- School mascots – they build up school spirit for events such as pep rallies and football games. Our mascot, the Titan, is represented by a student who's been suited up during every game. But just who is the person behind the costume? Meet Kyle Browne, a sophomore at Centennial High School. 
"I have always had an interest for mascoting… after talking with the previous mascot, I then got a hold of the cheerleading teacher and everything fell into place from there," the sophomore explains. 
Browne's fascination with mascoting began at Wester Middle School. Back then, his interest wasn't as peaked, and he tried the job out for a bit only to quit soon after. It wasn't until two years later, after coming to Centennial, that he got an opportunity to mascot once more; his dream was reignited. 
"I just find mascoting entertaining… it's a totally different feeling just having fun on the sidelines while exciting people as well," Browne remarks. 
As described by the sophomore, being inside the Titan costume is an experience that allows him to enjoy the games in a unique way. Of course, this one-of-a-kind job comes with the responsibility of staying in the enormous Titan costume for hours, being able to hype people up, and overall making sure everyone is enjoying themselves. 
"I definitely want to be mascot in the future, it's too much fun to let go," the mascot emphasizes. 
Having a Titan so dedicated to making these school events fun for everyone is amazing, albeit underappreciated. Browne's enthusiasm for the position is what allows him to not only be the wonderful face of our mascot, but to keep up all of our spirits. 
"I consider it a win whenever I can put a smile on someone's face," Browne states.
About the Contributor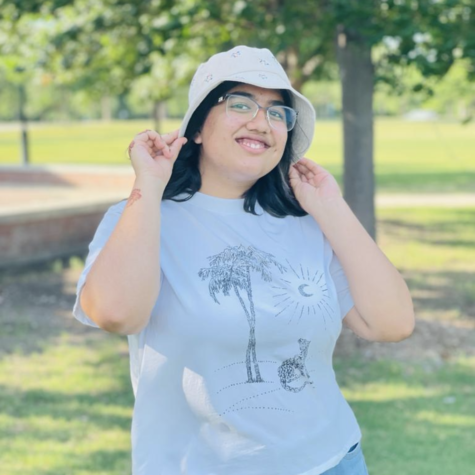 Uswa Saeed, Editor-in-Chief
Hi! My name is Uswa Saeed. I'm currently a 12th grader at Centennial High School, and this is my third year writing for Cen10 News. Writing has always...