Upcoming Movies of 2015
2014 served us hits from the very beginning of the year. The year's blockbusters include The Lego Movie, Marvel's Guardians of the Galaxy, and Into the Woods. 2014 was also known for sequels such as Anchorman 2: The Legend Continues, 22 Jump Street, and Mockingjay Part 1. As 2014 ended with the right foot , we can expect great upcoming movies for 2015.
IMBD
The Spongebob Movie: Sponge Out of Water, is set to release in February 6, 2015. The film is the sequel to the 2004 hit, The Spongebob Squarepants Movie. The pirate, Burger Beard is set to retrieve the final page of the krabby patty secret formula. Bikini Bottom is put to danger and it is up to Spongebob and his friends to save all of sea kind.
Avengers: Age of Ultron, the sequel to the 2012 blockbuster, is releasing May 1, 2015. The Avengers reunite again to defeat the new villain in town, Ultron,who hopes to drive humanity into extinction.
IMBD
The Barden Bellas are back in the sequel, Pitch Perfect 2, releasing on June 12, 2015. The a capella group enter an international competition, hoping to win a title that no american team has won before.
These are just some examples of what 2015 has in store for us. With these titles, and many more, we have an entertaining year to look forward too.
About the Contributor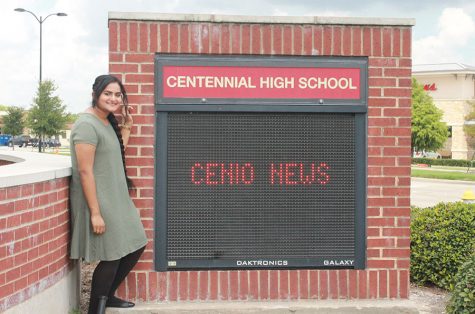 Muthuveera Maraimalai, Reporter
My name's pretty long so I make it a habit to make everything else short including my bio so...I'm a junior (unfortunately) and if you want to know more...