Centennial's Shining Solos
INDEPENDENCE HIGH SCHOOL- On Saturday, February 19th, some of our choir students participated in an annual event called Solo & Ensemble, where they got to sing a song of their choice individually and then receive feedback from a group of judges. This year, our Titans once again got great results, winning 10 Class I Superior Ratings, 11 Class II Superior Ratings, and 1 Class III Superior Rating!
"I participated because I love to challenge myself… it was fun for me to focus on myself and to learn the song how I wanted to!" junior Caitlin Varghese comments. 
This contest lets students work on their singing outside of the class environment, while still getting professional help and feedback. It allows them to grow as individuals and weave their own stories using their most precious instrument, their voice. 
"Choir is great for making music with peers, but this contest is a great way to work on one's individual voice and sound," senior Sreya Yadavalli notes. 
Solo & Ensemble is an opportunity for any choir student to take advantage of, and those who do usually benefit from it greatly. Along with working with a voice coach and accompanist before the performance, they get constructive criticism as well as detailed notes from the judges afterwards. 
"I decided to perform in the solo contest because it offered an opportunity for me to learn and apply several singing techniques and it was a good way for me to enhance my performing skills," Vibe member Aslyn Quijano states. 
This contest really helps choir students bring out the best in their voices, and show that progress to the judges. 
"The purpose [of this contest] is to show off your vocals and how well you can learn a song. It's mainly to emphasize the growth of you as a singer!" Varghese remarks. 
No matter what ranking they were given, each student worked hard and made all of us at Centennial proud.
About the Contributor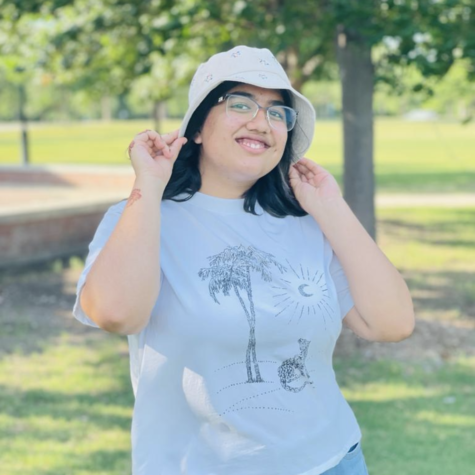 Uswa Saeed, Editor-in-Chief
Hi! My name is Uswa Saeed. I'm currently a 12th grader at Centennial High School, and this is my third year writing for Cen10 News. Writing has always...