The Ultimate Guide To Watch The Best Shows In 2023
The wait is finally over, 2023 brings new seasons of our favorite shows. At the beginning of 2023 all streaming platforms were finally coming out with new seasons and new shows that have become fan favorites. Between Netflix, HBO, and Hulu, our favorite streaming services have been producing content that's gotten high praise. And speaking of, here are top five shows that have been trending in 2023. 
"Ginny and Georgia" was globally ranked number one on Netflix and is still currently in the top 10. I'd be surprised if you haven't heard the talk about this show after we got back from winter break."Ginny and Georgia" is known as a cringy show with a fantastic storyline. The show is about a mother (Georgia) and daughter (Ginny) who have a best friend relationship with each other rather than a mother and daughter relationship. Georgia was very young when she had Ginny and she had several hardships in her life but continued to support Ginny, though she hid things from her starting at a young age. Ginny and Georgia moved around their whole lives and Georgia was never stable. She was desperate for money though she never made Ginny feel like there was a problem. As they finally moved to Wellsbury, Massachusetts and were stable after years, Georgia's past started resurfacing and Ginny discovered things about her mother that she wasn't proud of. On top of everything at home, since Ginny was constantly moving around she never had any friends to go to but her mother. After moving to Wellsbury she made friends with a friend group and met a guy but throughout the show things started to go downhill for Ginny as she struggled with her mental health. This show is definitely worth the watch as the storyline is very attention-grabbing, and each episode leaves you wanting more. 
Another show that had a very successful season one and made a comeback for season 2 is "Emily in Paris". "Emily In Paris"  is about Emily Cooper (Lily Collins) who is from Chicago and works in Paris with a work permit as a marketing executive. An American in France scared away many French people and Emily struggled to fit in. Emily starts an Instagram account called @emilyinparis and she gains an influence while posting her experiences in Paris. Though Emily is excellent at her job, her presence in Paris brought her work place lots of success. She makes meaningful relationships from her workplace which makes her more comfortable in Paris. Though Emily is searching for love in the city of love, she tries but the drama with her workplace, friends, and her love interests she finds it hard to balance it all. Emily's experience in Paris is full of drama and laughter. "Emily In Paris" is a wholesome American romantic comedy series, back and better than ever in its second season.
Additionally, New Amsterdam is portrayed in Bellevue hospital in New York City, which is one of the oldest hospitals in the country. The main character Dr. Max Goodwin, who is played by Ryan Egolld who is the institution's newest medical director who sets out to tear up the system they have set and provide exceptional care. He begins to work toward a better work environment, and to restructure the hospital which currently has an understaffed, underfunded and an underappreciated hospital.The show originally aired in 2018 and now has welcomed it's fifth season, which proves it's love and popularity. This show is definitely recommended if you enjoyed Grey's Anatomy or Chicago Med. 
"The Bear" is one of the most popular shows on Hulu. The actor Jeremey Allen White won best actor at the Critics Choice Awards for his role in this show. Jeremey Allen White is known as Lip Gallagher from the iconic show "Shameless", where he introduced his one-of-a-kind acting.The Bear is about a young chef (Jeremey Allen White) Carmy, he comes home after finding out that he lost his brother to suicide, he inherits the family's sandwhich shop in Chicago. The sacrifice and the passion Carmy puts into his dishes and this restaurant after the pain and restlessness that he's been through, puts out a very determined character on screen. Carmy was also the youngest in his family and after his brother's death, he has finally escaped from his older brother's shadow to become an award-winning chef. This show portrays grief, family, the struggles of self-improvement, and the pressure to succeed. This show is known for an accurate portrayal of toxic restaurant culture and the harsh realities of working in a kitchen. Season one. of The Bear came out in the summer of 2022 but it was recently announced that the show has been renewed for season 2. The show has gained so much success because of the realistic portrayal of Chicago, the work environment, and the attachment that the viewers have over Carmy's character after seeing his journey on screen. I would 10/10 recommend this show, the show is portrayed so well and the storyline is wonderful.
The Gossip Girl reboot on HBO is actually pretty good. It's been known that the reboots of shows will never be as good as the original, but the Gossip Girl reboot has been one of the best reboots I have ever seen. If you aren't familiar with Gossip Girl, the show is based on teenagers that have a high status, lots of money, live on the Upper East Side of New York and have tons of secrets that could potentially ruin their lives. An anonymous blog called Gossip Girl starts posting about the main characters Blair Waldorf, Serena Vanderwoodson, Dan Humphrey, Nate Archibald, and Chuck Bass and their dirty secrets that cause chaos in their society. The Gossip Girl Reboot has been inspired by our COVID-19 pandemic and has a more realistic feel and relatable one compared to the original Gossip Girl. The original Gossip Girl is so iconic and will always be iconic and irreplaceable, but this reboot has been inspired by our current time. In the original Gossip Girl we don't know who Gossip Girl is but in the Gossip Girl reboot we see everything from Gossip Girl's perspective and why/how she did everything she did. The main character's have the same "it girl" stereotype with tons of money and secrets, but the Gossip Girl is an instagram page that was started by a school teacher. She did not want to be hurtful but target these teenagers into guilt so they wouldn't mistreat their privilege and surroundings. With gossip comes chaos, but the reboot does bring back some characters from the original which I will not spoil for you. Though some characters do resemble the characters from the original with some major similarities, such as Max Wolfe as Chuck Bass, Audrey Hope as Blair Waldorf, Zoya Lott as Dan Humphrey, Obie Bergman and Aki Menzes as Nate Archibald, and Jullien Calloway as Serena Vanderwoodson. This show has two seasons and will only have two seasons as it was recently announced that season two will be the finale and it will not be renewed for season 3. Season 2 is currently streaming on HBO and the finale episode will be coming out this Thursday. I definitely recommend the reboot if you're watched the original series, as it's more relatable and less dramatic than the original series, but don't get me wrong there is lots of drama. 
These are the top five shows I would recommend that have reached lots of fame in 2023. I would definitely recommend "Wednesday", "Kaleidoscope", "The Circle", and "Pressure Cooker" as they have been on the Top 10 on Netflix for some time now. Don't miss out on the additional seasons of our favorite shows on Netflix: "You" on February 9th and "Outer Banks" on February 23rd. If you haven't watched the two of those already, I would definitely recommend you to do so. Now you have some shows that you can add to your list!
About the Contributor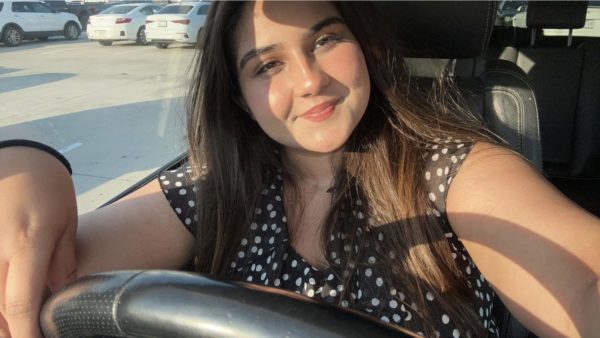 Sana Hajidamji, Editor-In-Chief
Hi, my name is Sana Hajidamji, I am currently a senior at Centennial High School. I am from Los Angeles, California and I moved to Texas in 2020. I have...