Wrestling Takes Districts
Congratulations to our CHS boys wrestling team for being ranked 2nd in the state of Texas! Last weekend they won the District Championship for the 4th year in a row.
Shoutout to Baylor Steward, who is ranked 3rd in the state, and to Noah Sims and Gregory Coapstick who are both ranked 1st! Kyle Villarreal and Treyvon Lorente are also ranked in the top 10 in the state for their weight classes.
Wish the boys good luck as they advance to region, and hopefully win their 3rd UIL State title!
The girls wrestling team took 6th at districts for their best finish in 5 years! Miriam Gabra took 2nd place, Lauren Metcalf and Ais Newton took 3rd, and Sanjana Muniraj took 6th.
About the Writer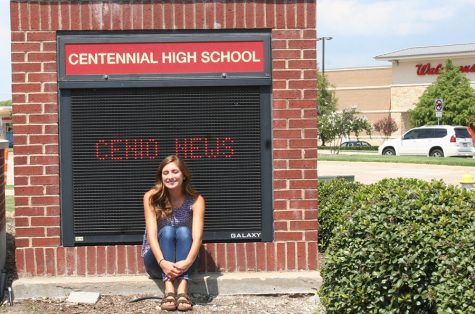 Rachel May, Reporter
I am a senior, and this is my second year as part of Cen10 News. I love writing and taking pictures and video with my camera, and I am apart of the CHS...