Gas Shortages Cause Frenzy in Frisco
Widespread flooding from Hurricane Harvey shut down several refineries in southeast Texas this past week, leading to a gas shortage in Frisco and subsequent driver frenzy.
According to dallasnews.com, as of Wednesday, more than a fifth of the nation's refining capacity — including two of the country's largest oil refineries — was out of commission as oil companies battled flooding.
Texas is the energy capital of the country, both in terms of crude oil production and refining that into different types of fuel such as gasoline and diesel. North Texas was particularly affected because it's supplied by a few pipelines that have shut down. To make matters worse, fuel suppliers from the Gulf of Mexico have struggled to deliver fuel to the metroplex because of flooded highways.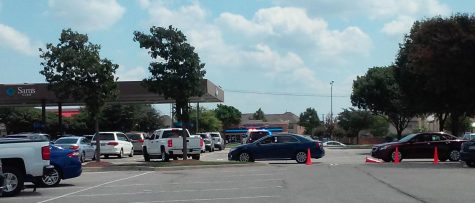 While the shutting down of refineries contributed to the shortage, what made it worse was the panic of drivers keeping their tanks topped off. This sudden demand for gas throws off the supply, and as a result, regular deliveries to pumps — which are based on normal seasonal demand — become inadequate to meet the new rush. Drivers who fill up now won't need any fuel this weekend, which will lead to a big drop off in demand over the next few days.
Those who did manage to find a pump without yellow bags or caution tape wrapped around it may have paid a bit more than usual to fill up their tanks. According to dallasnews.com, gas rose from about $2.22 on Friday, before Harvey made landfall, to an average of $2.42 Thursday morning. There were even some reports of some gas stations charging $2.99 or more mid-day Thursday.
There is still a great deal of uncertainty as for when the shortage will end, as many refineries have not said when they expect to be back up and running. But experts aren't predicting a long-term shortage, and they are urging drivers to calm down, as panicking will only escalate the frenzy.