Winter Olympics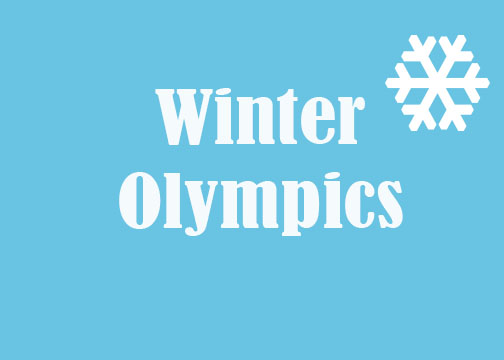 The Winter Olympics presents a set of sports so challenging that only the best of the best can compete. It is a competition that many fight to be in, and an event that brings nations together and is anticipated worldwide.  
The Winter Olympics happens every four years. It is full of events that are winter oriented. Some of the more anticipated sports are Alpine skiing, figure skating, and ice hockey. Alpine skiing is when someone is skiing down a snowy hill at intense speeds. It is a thrilling sport to watch. But if that isn't your thing there is figure skating. That is where someone performs a routine like a dance while ice skating. And last but not least there's ice hockey. Players try to get a puck in the goal while ice skating. This just barely cover the winter sports as with this wide variety of events there is something for everyone.
Here is a list of all of the events:
Alpine skiing
Biathlon
Bobsleigh
Cross-country skiing
Curling
Figure skating
Freestyle skiing
Ice hockey
Luge
Nordic combined
Short track speed skating
Skeleton
Ski jumping
Snowboarding
Speed skating
This year's city is PyeongChang, Korea, a beautiful city filled with excitement for the upcoming games. The games have not been in Korea since 1988 where it was hosted in Seoul.
There are tons of competitors ready to take on the challenge. It starts on Feb. 9 and ends Feb. 25. It is a must watch event.