Black History Month
Black History Month is a nationally recognized, month-long holiday celebrating African American people and all of their accomplishments. It has been recognized by every U.S. president since 1976. 
It began with Carter G. Woodson, known as the "Father of Black History," who founded the Association for the Study of African American Life and History (ASALH), an organization dedicated to promoting the achievements of African Americans in 1915. Originally, it was a week instead of a month; specifically, the second week of February to honor Abraham Lincoln and Frederick Douglass' birthdays. Into the late 20th century and the progressing Civil Rights Movement, "Negro History Week" began shaping into Black History Month. 
Since before the birth of Black History Month, there have been waves upon waves of notable African American figures to grace our computers and television screens through the years. From athletes to artists to performers, it's evident how much black culture has shaped our world and our history for the better with their talent and accomplishments. 
"Black history is American history," Academy Award-winning actor Morgan Freeman said. 
African American influence has been prevalent in our global culture for a long time. We retain what we've seen in the media, in turn impacting our way of life. Although there are too many to name, a few very successful figures are Beyonce, Michael Jackson, and Lebron James. Beyonce, a singer, songwriter, and actress, has released six studio albums and over 17 million copies, getting a whole generation of girls to sing their hearts out about being single ladies. Michael Jackson is referred to as the "King of Pop," and is one of the greatest performers of all time. Lebron James, a player for the Los Angeles Lakers, is regarded as the greatest basketball player of all time. Departing from media, black prowess is also significant in terms of representation and civil rights. 
"Success isn't about how much money you make, it's about the difference you make in people's lives," former First Lady Michelle Obama said. 
Some of the greatest African American figures have made history and marked firsts for our nation. Barack Obama, the 44th President of the United States, was inaugurated as the first-ever black president in 2009. Frederick Douglass, an abolitionist who miraculously escaped slavery, became a national leader for the abolition movement in the 19th century and had his memoir published about his life as a slave. Martin Luther King Jr., known for his infamous "I Have A Dream," speech, championed African American rights during the Civil Rights movement in the 1960s, becoming the most significant leader and spokesperson. Their stories have wholly shaped the development of America. 
"The achievements of African Americans have contributed to our nation's greatness," Yvette Clark said. 
About the Contributor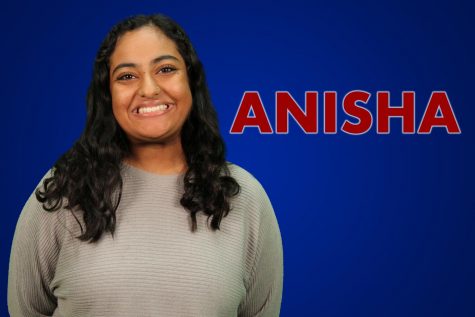 Anisha Zaman, Former Editor-in-Chief
I'm 18 years old, and a senior at CHS. This is my second year as the editor-in-chief of Cen10 News and I adore the program and our team. I play the flute...