Teacher Feature: Mrs. Webb
FRISCO, TEXAS— Tracy Webb has been teaching for 26 years, and 16 of those years have been here at Centennial High School in Frisco, Texas. 
When discussing achievements, Mrs. Webb feels her biggest achievement here at CHS isn't about a class average, or test scores.
"My biggest achievement as a teacher is when I get to help students reach their goals and find personal success," Mrs.Webb said. 
Every teacher has their bad days, and great days, and their amazing days. 
"Some of my favorite times at Centennial have been teaching Humanities for 7 years, and for a couple of years we went really far into the playoffs, and I love chaperoning prom with my friends!"
Mrs. Webb is full of school spirit, a passion for learning, and making personal connections with her students. Every teacher has students they remember very fondly in their time teaching, even Mrs. Webb. 
"There's too many to list; Titans are awesome people, and I'm friends on social media with at least 50-60 of my former students, and work with two of them, Coach Reeves and Ms. Messer," she said. 
Two amazing members of staff who learned from the best, and now share a love of students as well. Teaching has its ups and downs, but every teacher has something special about it to them that makes their day.
"Working with kids, and seeing the lightbulb go off in their heads, that's probably one of my favorite parts of teaching. Making a personal connection with my students, and when they feel they can come to me when they're struggling with things going on, that's the biggest compliment a teacher could receive." 
Making a connection with your students makes the teaching experience so much better. Just like students, teachers have their favorite parts of the year.
"I like beginning and ending the year, making a first impression and getting to know kids, and seeing where they are at the end of the year, with the boost in confidence and writing skills," she said.
Many students look back on their classes at the end of the year and pick out a favorite lesson, teachers also have favorite lessons to teach as well.
"I really like teaching arguments, because it lets me peek in my kids' brains to see what they come up with as examples, and they tend to be more skilled and confident during this unit."
Mrs. Webb has lots of favorite things about teaching, and the school year, but everyone is human, and teachers also have requirements that can be a hassle. 
"Paperwork and standardized testing that feel unnecessary feel like a hassle. I don't mind it, but when it isn't helpful it's unfortunate," she explained. 
Mrs. Webb is a passionate teacher who has gifted many students, and connected with them during her time as a teacher, and her time at Centennial. Many students enjoy her lessons just as much as she enjoys teaching, and her energetic style makes for a very interesting and fun class environment. 
About the Contributor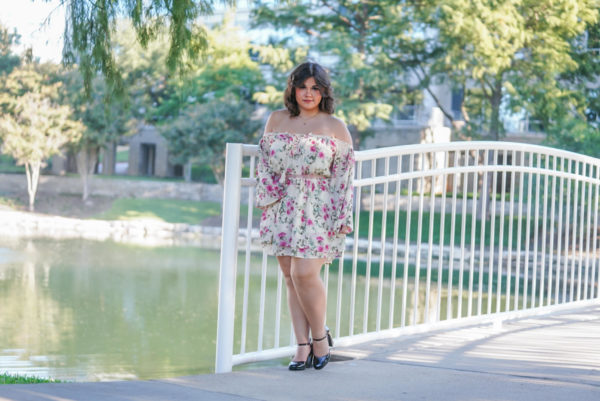 Montserrat (Emmie) Jasso, Editor-In-Chief
My name is Montserrat (Emmie) Jasso, I'm a senior this year at Centennial High School and I am Co-Editor & Chief of Titan Times. I like to read, write,...