Homecoming Hair and Makeup Trends of 2015
Mums. Dresses. Football. Homecoming is one of the funnest–and busiest–times of the school year. Planning details like hair and makeup for the dance can be hard and time consuming, but luckily the crew at Cen10News has done the work for you. On our youtube channel, we shared with you the trendiest homecoming dresses we found. Besides dress shopping, we also scoured the internet (well, just Pinterest really) to find DIY hairstyles and makeup tricks to help you Titans find the perfect look for this year's Homecoming.
Unique braided hairstyles are huge this year, and many of them can be tweaked to fit anybody's personal style. For a laid-back, earthy vibe, we recommend you opt for a crown braid, or loose beach waves with a side section braided into a fishtail. If you want a more polished, elegant style, try a bun circled with a dutch braid or soft waves with a waterfall braid in the back. Up for a challenge? Try a Trifecta braid that incorporates three braids in one. It may take a while to do, but it's absolutely stunning and definitely worth the effort.
Now let's talk about makeup. If you're looking for more dramatic makeup, try a black smokey eye with winged eyeliner, and fake eyelashes are optional. If you really want to make a statement, go for red lips. For a glamorous, girly makeup look, try a rose and bronze smokey eye, and pair it with a pink lip gloss. For those beginners out there, check out the chart to the left that shows how to do a gorgeous gold smokey eye. We have also included a step by step tutorial for filling in your eyebrows so they'll be on fleek throughout the evening. Going to eat out before the dance or hitting up that really cool after party at IHOP?
Take a look at our
tips for long lasting lipstick in the gallery.
We hope these hair and makeup tips come in handy for you, Titans. So go dance your hearts out at Hoco, and look fabulous the whole night.
About the Contributors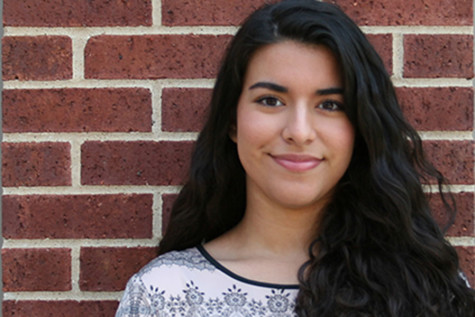 Cristine Espinosa, Reporter
Whether I'm writing a story, playing the guitar, fangirling over One Direction, binge watching Gossip Girl, or daring to actually go to the gym for once,...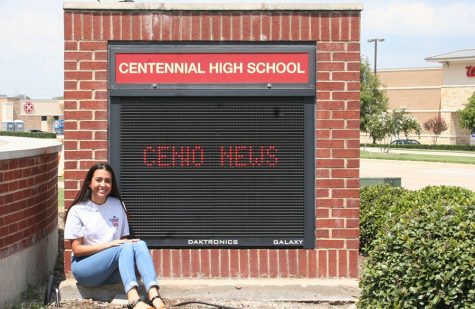 Sorna Taghizadeh, Reporter
I am currently a senior, and this is my fourth year taking broadcast. While I love to edit and take pictures, you will often see me in front of the camera....