His Legacy Lives On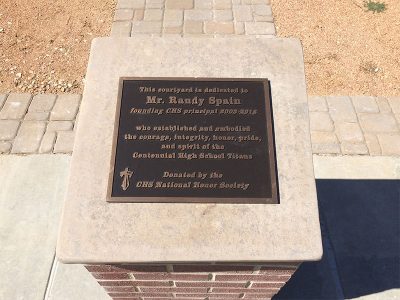 His retirement marked the end of an era. Although he will be missed by many, his name will forever be etched in the halls of Centennial.
The National Honor Society donated a plaque to honor Randy Spain, the founding principal of Centennial High School.
"I was shown the plaque by Mr. Singler and Mrs. Costello at the end of the school year last June, so I was aware that it existed," Mr. Spain said. "I was definitely humbled by the fact that the National Honor Society and everyone involved had made such a unique and unwarranted gesture."
The plaque meant a lot to Mr. Spain and he said he was "blown away."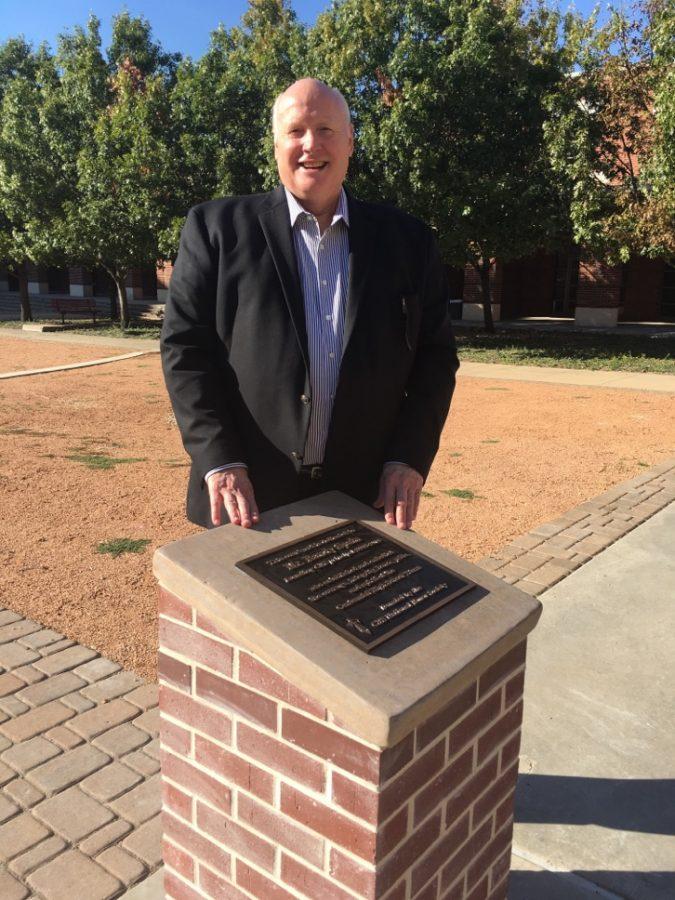 "To have a plaque such as this displayed in the manner in which it is displayed impresses upon me, in no small way, the very real fact that the time I spent at Centennial working alongside ALL of the students, staff and faculty members over the years was time that I would never take back nor take anything for," he said. "It was purposeful and obviously had meaning to more individuals than just myself.  I'm genuinely grateful for that."
Spain shared that he always enjoyed seeing the students around the school and was more than supportive to anyone who came to him for help.
"Being the founding principal of Centennial High School was, and remains to this day, one of the highlights of my personal and professional career," Spain said. "[I] was so honored to have been entrusted with such an enormous responsibility, as well as, the unbelievable opportunity to get to be a small part of helping to build such an outstanding school and culture from the ground up."
While being the principal, Spain said he felt he learned as much or more than any student and the transition to retirement prevents the constant contact with students which he said he misses.
"Without a doubt, I miss the daily interaction and relationships with everyone associated with Centennial as that's what makes it such a SPECIAL place," he said.
Spain predicts for a successful future of Centennial High School.
"I have the utmost confidence in the students, staff, faculty and leadership that are currently upholding the Titan traditions," he said. "that has made my transition into life 'after being the CHS principal' a little easier to adjust to."
Ashley Hilton