Choir UIL Results
Update
The A Cappella Women (the premier Varsity Choir) received a Superior rating from all judges, resulting in 3 Sweepstakes for all 3 competing choirs!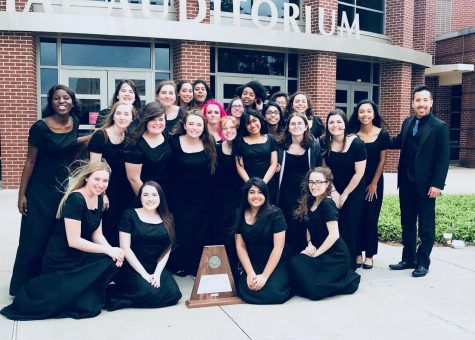 A Cappella Women
Sydney Bell
Samantha Benovitz
Audrey Bryant
Caylee Cortez
Kelly Gillette
Ranell Kombo
Aliyah Maddox
Eve McCally
Molly Murray
Lisa Nalley
Madison Ozuna
Camille Pardo
Samantha Raines
Avantika Saha
Madeleine Sandoval
Dhvanee Shridhar
Caroline Sobral
Emilee Stubbs
Niyoosha Talukder
Chandler Tidwell
Jaidan Turner
Rachel Webb
Chloe Young
---
Both the men's and women's CHS choir earned a sweepstakes at UIL this week. A sweepstakes is characterized by overall superior rating by all six of the judges. Congratulations to all the choir members who represent our fines arts department.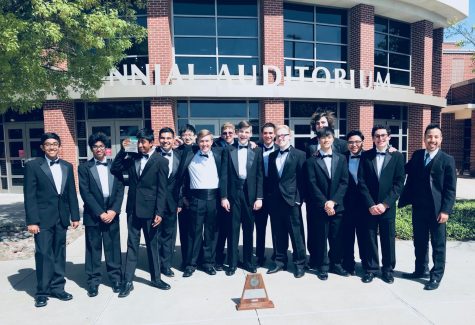 CHS Non-Varsity Men
Joshua Huan
Ethan Dillaman
Josh Esparza
Joe Hallowell
Eric Heimersson
Jonathan James
Ashwin Krishnan
Srinath Naralasetty
Trey Sherrin
Brian Urquidez
Christopher Vasquez
Michael Wells
Michael Yturralde
Alex Zhang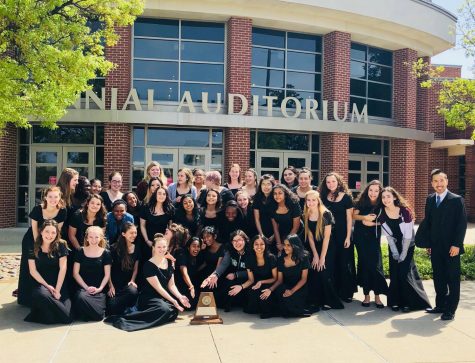 CHS Non-Varsity Women
Margaret Akinola

Harini Arivalagan

Shreya Bariki
Eva Brusdeilins
Sabrina Chuan
Victoria Chung
Ellianne Cline
Ashlynn Gorrebeeck
Lauren Guillard
Alexis Gumbs
Sydney Harrington
Gabby Harris
Lyndsey Hendrix
Amber Johnson
Ellie Judd
Esha Kanna
Abigail Karls
Cecelia Keating
Alexandra Lindsay
Daniela Luna
Elisabeth Mantle
Joy Mwatha
Simran Patel
Sarah Peters-Logue
Juliana Rackers
Parker Ragon
Aishwarya Ramesh
Angelica Ramos
Alli Selman
Siri Setty
Julianna Simmons
Maddie Smiga
Manishika Suresh
Chandler Teer
Chandler Tidwell
Madilyn Trimmell
Claudia Trujano
Bailey Walerczyk
Mollie Mae Williams
About the Contributor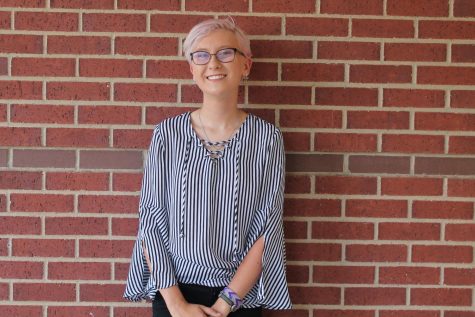 Emily Walker, Former Co Editor-in-Chief, Reporter
I've been part of the team for three years and this is my final year before I graduate. I enjoy writing and am excited to see our news network grow over...