The Cost of Local
Going to the store often comes with a huge shopping list, filled with everything from toothpaste to honey, to tonight's dinner. But what if you could find all these products somewhere other than the cold, tiled walls of your 'local' Walmart? Frisco Fresh is the news farmers market that supports healthier life choices and more importantly, local businesses.
"I feel like it is important to support local business and to keep your money local," Lorrie Newth of People and Pet Boutique said.
Farmers market provides a unique shopping experience where everyday people are exposed to new products, crafts, and foods. All of which are created by other everyday business owners.
They are nothing new, farmers markets have existed for a long time, but nowadays they are becoming increasingly important to communities. All too often big corporations are dominating main streets and slowing suffocate the local shops of towns and cities.
"With shopping locally you have an actual person connected to your money not some big corporation," Newth said.
Many vendors feel passionately about engaging consumers and educating them about a better way to shop. A way that not only gets you the food and products you need and want, but also directly keeps your money within the local community.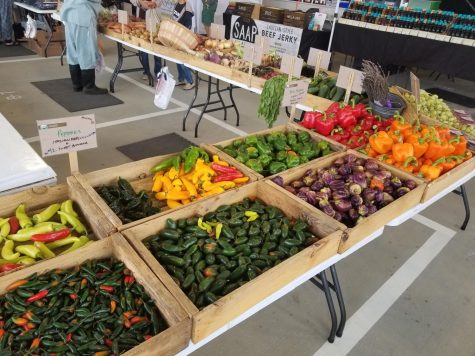 Shopping at Frisco Fresh or any other locally supported farmers market motivates people to be conscious about where their dollar goes after it is spent. Even switching out a few products for ones bought locally can have have a huge impact on the community, your wallet, and raise awareness about this type of shopping.
"Spread the word and support local business," Newth said.