Christmas Celebrations
For many families around this time, going around to see Christmas lights and visiting Christmas festivals is an annual tradition. There's a multitude of places that offer such attractions here in the metroplex and a little further, whether you're looking for a night out with the family, an opportunity to enjoy the holiday with someone special or a unique holiday getaway. The following list provides you with many ideas of places to go for a fantastic holiday season:
Grapevine, TX: The "Christmas Capital of Texas" features more than 1,400 Christmas events in 40 days, such as: SNOWLAND at the Great Wolf Lodge, a Lone Star Christmas package at the Gaylord Texan Resort, ICE! at Gaylord Texan (an extraordinary and magical display of elaborate, life-sized ice sculptures, ice slides and ice monuments with dramatic lighting effect), Grapevine's Vintage Railroad, holiday movies on the big screen at Grapevine's Historic Palace Theatre and the unique shopping experience of Main Street, in which shoppers can stroll through Historic Downtown Grapevine and marvel at the holiday lighting and check off their holiday shopping list with all the charming gifts local stores have to offer. More information at https://www.grapevinetexasusa.com/christmas-capital-of-texas/
Grayson County Annual Holiday Lights Show, Denison, TX: Located at Loy Lake Park (Exit 68 at Crawford St., Denison, Texas), visitors can drive through a beautiful, free display of holiday lights running through Dec. 31 from sunset to 10 p.m. More information at http://www.graysoncofrontiervillage.com/annual-holiday-lights-show.html
Festival of Lights Ardmore, OK: Located on exit 33 off I-35 to Regional Park, this 1.5-mile drive through endless, vibrant Christmas lights is one of the largest holiday light displays in southern Oklahoma. This free event features more than 125 animated displays in a beautiful winter wonderland and runs through Dec. 30. More information at http://visitors.ardmore.org/page.php?page=1047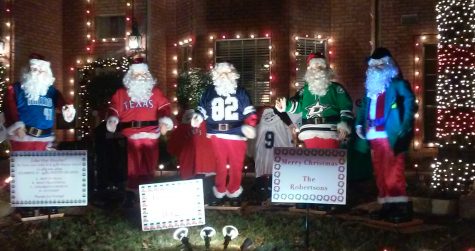 Deerfield Holiday Lights, Plano, TX: Deerfield is located in Northwest Plano between Preston Road and Coit Road. This neighborhood association in Plano has a splashy display of Christmas lights for everyone to enjoy. Each year, Deerfield is recognized as one of the premier communities for viewing holiday lights.
Visitors can text vote on their favorite decorated homes for best overall, most traditional, children's favorite and funniest. Carriage rides are also available at this free event that features lights between the hours of 7 p.m.-11 p.m. during the entire month of December. More information at http://www.deerfieldplano.org/page/616~250326/Holiday-Information
Highland Park Holiday Lights, Highland Park, TX: Highland Park is the premier neighborhood for viewing holiday lights in Dallas. The homes are beautifully (and professionally) dressed for the holidays. The area is bordered by Preston on the east side, Mockingbird to the north, the Dallas North Tollway to the west, and Armstrong Parkway for an entrance. There are also carriage services available for viewing the spectacular lights.
The Colony Christmas Spectacular, The Colony, TX: Located at the Central Fire Station (4900 Blair Oaks Dr., The Colony, TX), The Colony Christmas Spectacular light show is a free event choreographed to music and can be seen every evening through Jan. 1 from sunset to 10 p.m. More information at http://www.thecolonytx.gov/Depts/PARD/SpecialEvents.html
Texas Christkindl Market, Arlington, Texas: Inspired by a cherished German tradition, this event, running through Dec. 23, is one of the largest open-air holiday markets in the Southwest. Nestled next to Globe Life Park, the market features a unique shopping experience for gifts and holiday decorations along with authentic German cuisine, holiday beverages, live entertainment, children's activities and much more. More information at http://txchristkindlmarket.com/.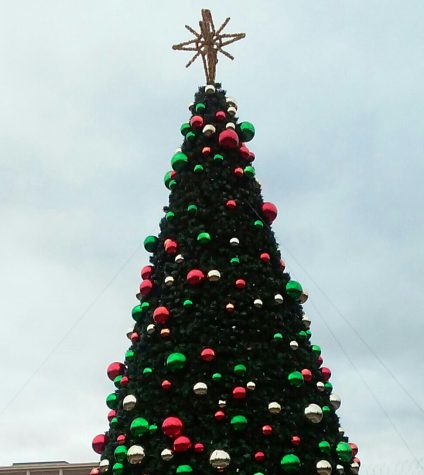 Prairie Lights, Grand Prairie, TX: Located at Lynn Creek Park (5700 Lake Ridge Parkway), this event features four million lights set along two miles of path, with hundreds of displays in all shapes and sizes lining and arching over the roads. Halfway through the drive you can get out of your car for a stop at Holiday Village where you will find food, gifts, Santa, Lighted Walk-Through Forest and a holiday theater spectacular. The finale of the show is the world's largest light tunnel. The lights run through Jan. 1 and cost $25 per car Monday through Thursday and $35 per car Friday through Sunday. More information at Prairielights.org
Christmas in the Square, Frisco, TX: Running through Jan. 1 and drawing over 675,000 visitors annually, the largest choreographed holiday lights and music show in North Texas returns for its 12th year, full of established favorites and new surprises. The holiday lights and music, choreographed to radio station 107.3 by Frisco's own Jeff Trykoski, features over 175,000 lights, 11.5 miles of wiring and eight miles of extension cords. Experience "snow flurries" every 15 minutes on Fridays and Saturdays throughout Christmas in the Square. More information at http://friscosquare.com/cits/
Natchitoches Christmas Festival of Lights, Natchitoches, LA: Over 300,000 Christmas lights and 100 riverbank set pieces are on every night at dusk through Jan. 6. Downtown attractions include carriages tours through the historic district, with shops and restaurants open late.  All events take place in the Landmark Historic District along the Cane River Lake and along the Cane River Lake south of Natchitoches. More information at http://www.natchitocheschristmas.com/
Winter break is in less than two weeks, so come on out and enjoy these events, Titans!