Confessions of a Senior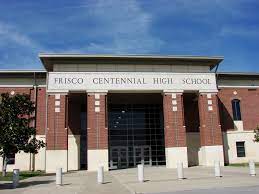 CENTENNIAL HIGH SCHOOL- Have you ever been in a time period that feels so slow while you're in it, but looking back it seems like it went by in a flash? That's probably how I would describe high school: thousands of moments blurred together into one big, old building. And as cliche as it sounds, many of these moments in high school, both the pleasant and the unpleasant, help you grow into a better and more mature person. 
What do our Titan seniors have to say about high school though? Here are some thoughts our seniors had about their experience at Centennial. 
"The best time I had was probably at the football games," band member Gauri Agrawal says. "The rats kinda sucked though."
The football games, among other sporting and group events, are among the most fun experiences in high school. Although the rat infestation at Centennial is not a problem that seems to be going away just yet, neither do many problems in life. Sometimes, we are put in unfortunate situations where we have to learn to adapt, and high school is perhaps the best teacher of that. 
"High school is like being put in a car that you have no idea how to drive. Trust yourself and the passengers in your car," senior Zarin Hasan comments. 
Even through bad experiences, friends are the best helpers you will have in your four years. You're going to lose some friends and make some friends, but rest assured that you will make meaningful relationships in high school as long as you put yourself out there. 
It's also important to have trust in yourself – high school is a time when many people come to doubt themselves and their abilities. Just remember that comparing yourself to others is a dangerous game and have faith in yourself. 
"It's the best four years of your life, and the worst," senior Prisha Srivastava remarks. "Take every opportunity for what it's worth… and never forget the people who you've shared this beautiful journey with."
High school isn't just about work or just about social life: maintaining a balance between both is very important. Do this, and regardless of the ups and downs of your experience, you will come out feeling satisfied with yourself. 
"Enjoy it while it lasts and don't leave regrets when it's gone," Agrawal concludes. 
High school really is a wonderful opportunity to explore everything: the world, people, hobbies, and yourself. Don't be afraid to take chances, reach out, learn, and be open to change. Live in the present, and look towards the future with a smile. 
From all the seniors here at Cen10 News, we wish the underclassmen the best of luck in the rest of their high school careers. This is Uswa Saeed from Cen10 News, signing off.
About the Contributor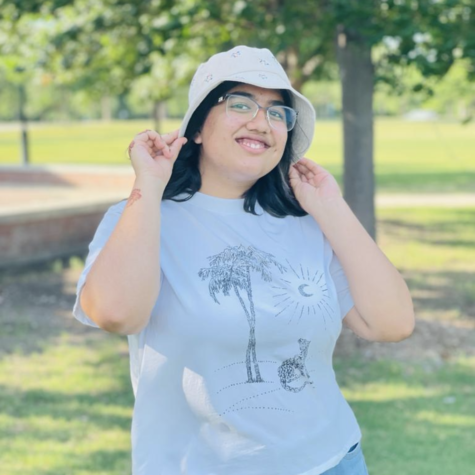 Uswa Saeed, Editor-in-Chief
Hi! My name is Uswa Saeed. I'm currently a 12th grader at Centennial High School, and this is my third year writing for Cen10 News. Writing has always...