New Season, Same Reason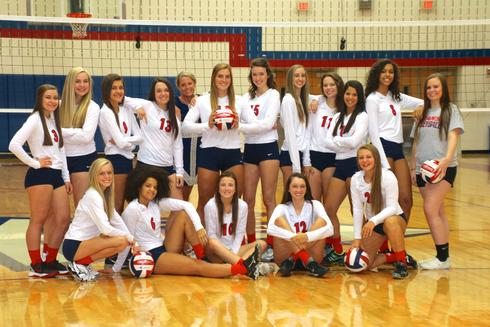 Last year is over. The new year is here and the new team is ready. After a very good season last year, this year's volleyball team has some high expectations. They had the task of trying to replace two powerful D1 athletes in Lexi MaClean and Kaya White, but they are up to that task.
"I just expect to stay focused on our ultimate goal of making playoffs," senior Madison McConnell said.
The team has expectations to do very well this year are in place, despite an almost brand new set of athletes.
"I expect us to do well, we're basically a brand new team, so we're starting from scratch," senior Kenzi Jacobs said,
We also talked to new first Assistant Head Coach, Cassie Headrick. She comes from some of the highest level of volleyball, being that she was the head coach of volleyball for the University of North Texas for 10 years.
"I think this is just a season of growth, we're a pretty young team," Coach Headrick said. "They're having to learn a lot about themselves and their team."
The ultimate goal for the team this year is to make the playoffs, try to make some noise and go as far as they can. They are currently 3-5 in district this year and will be doing their best to get some more wins. Even though they are young, everyone here at Centennial knows that they can accomplish any goal they want behind new captains and great coaching.