Astounding Asset to Centennial Football
Freshman Kelan Lawson brings more to the plate than just being a fan of football.
You've probably seen him around school, and you might have even had a conversation with him, but do you know the real Kelan Lawson?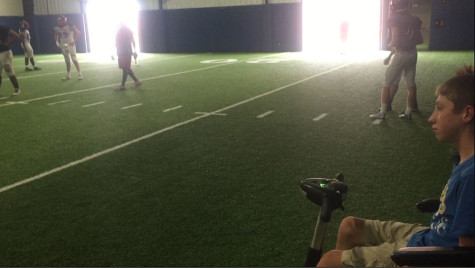 Lawson is in his freshman year at Centennial;  he has a mild case of cerebral palsy, but this he is still able to walk.
One of his favorite things is football and has already been taken in by the Titan Nation football family. The coaches have even found little ways he can contribute and make a big impact in the success of Titan football.
At practices Lawson and Coach Mullins work together to keep the segmented practices on time and make sure the team doesn't spend too much time on one part. In addition, he will step in and film the practices if the other videographers are unavailable.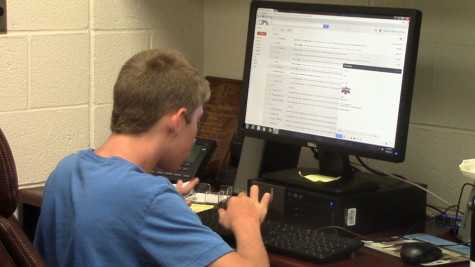 At JV or Freshman games he helps keep stats and film the games from the CHS press box. For Varsity games he  keep stats and separates the footage into Offense, Defense and Special Teams clips for the players to use later for viewing purposes.
Outside of football he wishes to be a motivational speaker when he grows up, and he has already given several speeches including one for all the FISD teachers and one in front of all the Curtsinger Elementary school counselors.
If you wish to learn more about Lawson or see some of the other places he has been featured, you can got to his website at http://kelanlawson.webs.com/  
About the Writer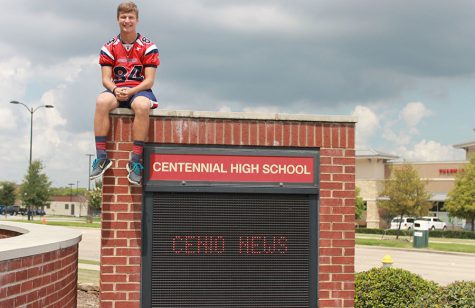 Conner Donisi, Reporter
Heyyoo! I am currently a Senior at CHS. I am the kicker for the varsity football team. I participate on the track team at Centennial. I also enjoy watching...