A Throwback to Childhood: Halloween Edition
With the end of October just around the corner, it's time for Halloween- a holiday that brings back many childhood memories. We decided to reminisce about these very memories by rewatching some of our favorite shows from childhood – with a spooky twist. 
We watched the Halloween specials Hic or Treat from Arthur, Trick or Treat from the Berenstain Bears, and Peppa Pig's Best Halloween Party from Peppa Pig. We rated the episodes using five pieces of criteria: animation, plot, characters, humor and creativity. The results are as follows: 
Arthur:
Animation: 8

Plot: 7.5

Characters: 9.5

Humor: 9

Creativity: 7

Overall: 8.2 
Berenstain Bears:
Animation: 8

Plot: 7

Characters: 8

Humor: 6.5

Creativity: 7

Overall: 7.3
Peppa Pig:
Animation: 6

Plot: 6

Characters: 7

Humor: 10

Creativity: 6.5

Overall: 7.1
Although all of the episodes were no doubt entertaining to younger ages, they all received different scores on criteria scale. Coming in first place with an average score of 8.2 out of 10 was Arthur's Hic or Treat. The quality of animation paired with the elaborate characters, plot, and humor of this episode was unrivaled. Overall, although Arthur came in first in our ranking, any of these kids episodes are a good fit for a fun, youthful Halloween TV experience!
About the Contributors
Riya Patwardhan, Editor-In-Chief
Hi! My name is Riya Patwardhan. I am currently a senior and this is my third year on the Newspaper staff and second year as Editor-in-Chief. In my free...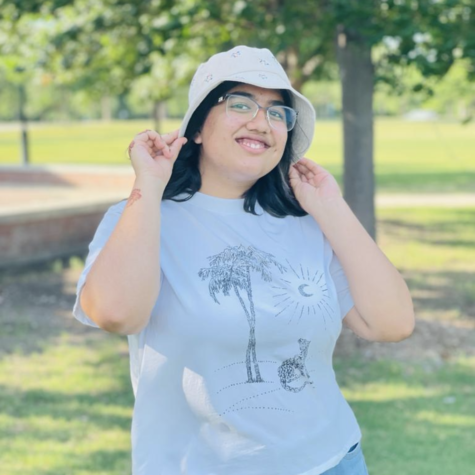 Uswa Saeed, Editor-in-Chief
Hi! My name is Uswa Saeed. I'm currently a 12th grader at Centennial High School, and this is my third year writing for Cen10 News. Writing has always...